Africa's economies stand to benefit if those starting out in their careers have access to mentoring from more experienced professionals, says Okey Umeano FCCA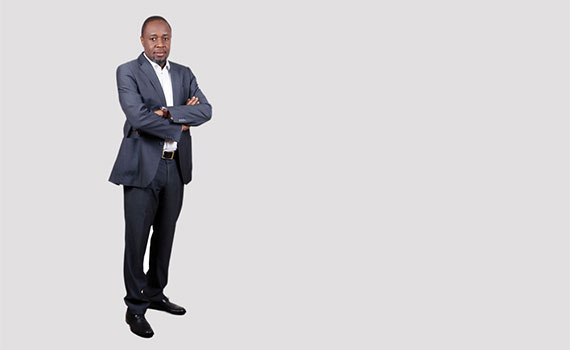 This article was first published in the September 2019 Africa edition of Accounting and Business magazine.

One of the most useful connections our youth can have in building a successful career is a mentor – someone with more experience who can show the way. I have always thought that I would have got where I am today more quickly if I had had someone pointing the way for me.
Instead, what I did was grope in the dark, making mistakes and taking more time to achieve my goals than I needed to. I did have advice from one or two more seasoned professionals along the way, but even now I still seek a mentor to help guide me onto the next stage of my career. So do many of my peers.
I started out in business about 20 years ago. The business saw some quick success and grew in the first three years. However, it hit a funding snag. I had borrowed funds from a microfinance institution but was told my needs had exceeded its single-obligor limit. So I had to approach a commercial bank for funding. But the commercial bank asked for security in the form of real estate valued at 400% of the amount I needed. I did not have that collateral and, without the funding, the business could not grow as I wanted it to – I became frustrated and finally sold the entreprise. Even though I sold it for a profit, I also sold a dream that day. I have often wondered if I would have made better choices had there been someone to guide me, perhaps an entrepreneur who had gone through the same problems.
Mentorship makes it so much easier to succeed that it is a wonder many people do not have mentors. In my spare time, I tutor ACCA students and others working to earn other qualifications in accounting, finance and risk management. In the course of that work, I often meet young people who need advice and guidance about their careers. Many do not even realise they are making the wrong moves, and sometimes all they need is just a hint or a suggestion to get on the right track and begin to see results.
Finding a suitable mentor who is prepared to help can be a challenge, too. I faced this problem and still do. Many successful people simply do not have – or find – time to mentor anyone. Yet we cannot build a great economy and society in Africa if our youth do not get guidance. People higher up the career ladder have to see mentoring as an obligation to society as well as something they can gain from themselves.
Gaining access to would-be mentors can also be an obstacle. Events such as seminars and conferences – including those organised by ACCA – are a valuable opportunity. Mentors can also be found in the workplace and on social media, such as LinkedIn.
In Africa where the labour market is a buyer's market, it is important to get it right from the outset. Mentoring helps save years of trial and error in preparing for and growing a career. Although there is some work being done in this area, it is unfortunately not enough. There need to be more structured mentoring programmes available to young people.

Okey Umeano is head of risk management at Nigeria's Securities and Exchange Commission.
"I have often wondered if I would have made better choices had there been someone to guide me"