Finance professionals face disruption to core activities and responsibilities. Designing the finance function of the future and leading change will require strong management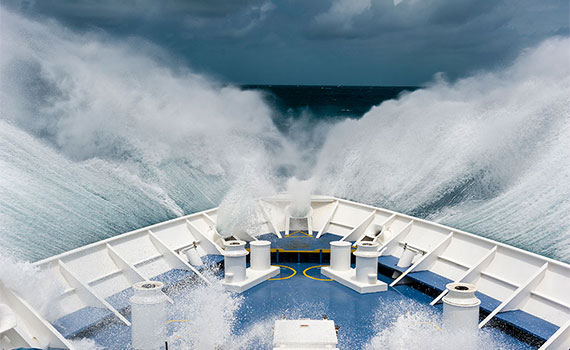 This article was first published in the September 2019 International issue of Accounting and Business magazine.
ACCA and PwC's UK finance benchmarking team developed a set of hypotheses (see box opposite) to reflect the finance function of the future and tested them with finance teams globally through workshops and surveys. According to the ensuing report, Finance: a journey to the future?, nearly two-thirds (65%) of respondents agreed that, whatever the specifics of the differences, today's finance function will be operating in a substantially different way over the next five to 10 years.

The first of the six hypotheses is that accessible, trusted data will drive real-time, customer-centric decision-making. Finance and operational data will be integrated to give a single unified version of the truth, and dynamic modelling supported by artificial intelligence will replace existing planning, budgeting and forecasting processes.

This was the most highly rated of the hypotheses: 34% of respondents believed it was already happening, and only 13% thought it would not be achieved in the next five to 10 years.

However, for real-time decision-making to be effective, organisations need clean, consolidated data from across the business (the second hypothesis). Nearly a third (29%) of respondents thought this was already the case and that trusted, open data was accessible across the organisation, yet 22% thought this was far from being achieved, at least not within the next five to 10 years.

Finance functions must understand the vital role they can play in building trust in financial and operational data, by harnessing technology and robotics and applying their skills and experience in governance, control and stewardship.

The third hypothesis is that finance teams will spend all their time generating insights, with the automation of routine processes (including data capture and reconciliations) resulting in a move from a compliance focus to an insight-driven one. Finance's reporting role will give way to self-service data presentation and enquiry, and finance teams will focus externally, on markets, competitors and spotting disruption.

A quarter (25%) of respondents thought this was being achieved now, and a further 47% thought it would be within the next five to 10 years, although many felt that ignoring the relevance of historical data would be a mistake.

The technology that makes finance processes more efficient and integrated affects the nature of the finance function and the skills that teams need. Many respondents appreciated the implications of data and faster decision-making but were less convinced by the more structural changes that might occur.

This was borne out by responses to the fourth hypothesis: that traditional finance roles will disappear and new roles and career paths will be needed. Respondents reported that the progression of new roles and skills to support them within the finance community had been slower than anticipated, with 22% thinking that this had been achieved, and another 46% thinking it would be achieved in five to 10 years.

The fifth hypothesis is that the finance function will become 'virtual', as opposed to centralised in one team. Many organisations agreed that finance skills are increasingly applied outside of the traditional finance department and that finance is becoming a competence that pervades the organisation, although 35% thought that such change would not come about in next five to 10 years.

The final hypothesis is that the traditional CFO role will be replaced by roles such as chief operating officer and chief strategy officer. Many respondents (50%) agreed that the role of the CFO would evolve, but differed as to how far.

In order to withstand the turbulence of all these possible trends, the report concludes that the finance function needs to evolve to remain relevant. Vital to this will be a strong culture of leadership and innovation that puts the purpose of the finance function at the centre of the organisation's future.

Pauline Schu and Clive Webb are part of ACCA's professional insights team.
"Finance functions must understand the vital role they play in building trust in financial and operational data"