Marios Skandalis FCCA gives a personal view on how ethics differs from compliance and why morality should be embedded in the culture of every organisation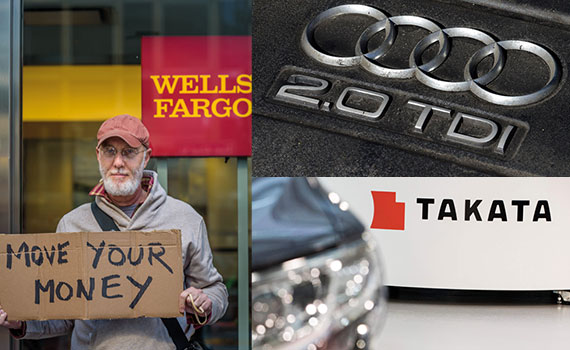 This article was first published in the October 2019 International edition of Accounting and Business magazine.
The world's corporations strive to identify the best and most effective ways of controlling and monitoring their operations. They always come to the same conclusion: that the solution is to change the mindset and behaviour of the whole organisation.
We have to accept that the best way to tackle any compliance challenge – whether a new risk, a new product, a new strategy or a new technology – does not lie in how technically competent we are, or the number of academic and professional qualifications we possess, but how we think and behave, the quality of our personality and the values that set our aspirations and guide us through our life and work. In other words, our ethical stance.
All too often, in compliance or any other control function, in following the rules it is possible to lose sight of the goal. To avoid this, the compliance procedure needs to be set on a different footing – based not simply on the assurance of conduct and discipline, but on right behaviour and decent, transparent guidelines. In corporate terms, this means viewing compliance as a worthwhile and valuable investment.
Close examination of corporate scandals such as Volkswagen's diesel emissions test rigging, Takata's exploding air bags and Wells Fargo's account fraud to name just three, is useful. Studies show these situations resulted from unethical conduct rather than any lack of controls.
New studies and the court records have shown that the corporate cultures in these organisations allowed improper conduct to persist for years. Had a strong ethical culture been in place, it would not only have reduced the risk of scandals emerging, but could also have had other positive impacts, even marketing opportunities.
So what distinguishes ethics from control and compliance? Organisations need to be clear that compliance and ethics are two different functions.
An ethical culture is one part of the overall organisational culture and refers to the shared values, attitudes, standards and beliefs that characterise the members of the organisation and define its nature. Corporate culture is rooted in an organisation's goals, strategies, structure and approaches to staff, customers, shareholders, the wider community and all other stakeholders.
Compliance, on the other hand, is the act of following orders, rules or requests and is accomplished by ticking boxes and through effective controls. Unlike ethics, compliance is reactive rather than proactive.

Essence of ethics
The key ingredients of a strong ethical culture include:
Clear, consistent and repeated communication from senior management to staff that integrity and other values are a strategic priority for the organisation.
Senior leaders need to set the tone on ethics and communicate their vision and ethos throughout the organisation. CEOs in particular must walk the talk: staff will be quick to detect hypocrisy if the CEO's actions are not aligned with their words. Recent studies also suggest that first-line management not only has a part to play but exerts more influence than senior management on employees' ethical behaviour.
Engaging employees in defining the values of the organisation.
The more that staff are involved in the process of defining a company's values, the stronger will be their buy-in. Staff will be more willing to embrace values if they feel personal ownership of them.
A vibrant ethics programme with top-level support and staff buy-in.
The ethics programme directly affects the culture of any organisation. Think of it as a critical business continuity plan that is put in place and practised so that, in the unlikely event of an incident, the plan is known and can be quickly activated. Without a plan, the potential impact of any incident that might arise is heightened. Likewise with an ethics programme: the risk of a corporate scandal may be low, but the damage, especially from the reputational point of view, can be severe.

The way forward
The only way to introduce a system of accepted beliefs that control behaviour based largely on morals is to shift from a compliance framework to a cultural framework based on ethics.
So where should you begin? To implement an ethical corporate culture you first need a robust and effective compliance function with a number of boxes to tick. This will ensure effective adherence to the relevant rules and regulations. Once this is in place, an organisation can start to develop the mindset to take the conscious decision to shift to the next phase – replacing the compliance function with an ethical cultural framework.
A good analogy is the upbringing of a child. A child learns right and wrong from a young age, and this discipline is the basis for establishing the values that will form the framework of their culture and personality as an adult.
No organisation will ever be perfect, because no human is perfect. The aim should not be to change people themselves but the choices they make, because any human being is capable of both good and bad actions. In the corporate environment, whether people act as we want them to depends on the values that are in place and the direction and incentives we offer them to adhere to those values.

Marios Skandalis FCCA is director of compliance at Bank of Cyprus and immediate past president of the Institute of Chartered Accountants of Cyprus (ICPAC). ACCA has a longstanding partnership with ICPAC, involving a joint examination scheme and a practice monitoring agreement. The two bodies recently launched a joint internship scheme, and a leadership programme for newly qualified members is under development.
"Unlike ethics, compliance is by nature reactive rather than proactive"