While Asia's economies are slowing down against a backdrop of growing global uncertainty, resilience could help pull them through, says Manu Bhaskaran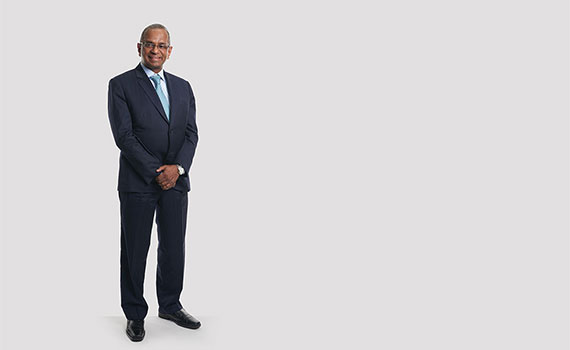 This article was first published in the October 2019 China edition of Accounting and Business magazine.
The world economy is losing momentum. Rising uncertainty over a range of geopolitical and economic issues is depressing business sentiment and activity around the globe. Not surprisingly, Asian economies are already slowing down. Even so, they are demonstrating a degree of resilience, giving us confidence that Asia – particularly South-East Asia – can ride through the current turbulence.
For the Asian countries that depend on exporting manufactured goods, we have found that the critical driver is global business spending on capital goods. But companies are deferring decisions to expand capacity or recruit more workers as they struggle to make sense of the US-China trade dispute, are flummoxed by Brexit and have little guidance as to how Middle East tensions could affect energy prices.
Since none of these show any signs of stabilising soon, this uncertainty will persist. While the US economy is still on track for reasonable growth of around 2% this quarter, the European and Japanese economies seem more troubled. Asian economic data have followed a similar pattern, with the purchasing manager surveys for August depicting further deceleration pretty much everywhere. However, this has been modest so far, with Asia demonstrating more resilience than in past global downturns.
There are several good reasons for this resilience – which we expect to last. First, in the past decade most Asian economies have become less reliant on exports; even Singapore is holding up better than expected as a result of growing demand from its neighbours while domestic sectors benefit from new technologies.
Second, a huge increase in infrastructure spending is helping sustain domestic drivers of growth, with Indonesia, the Philippines, Thailand and Malaysia all having ambitious plans for boosting spending on roads, railways, mass transit systems and power stations.
Third, Asian policymakers now have more space to take vigorous monetary and fiscal measures to combat external headwinds. Bank Indonesia, for example, built credibility with financial markets through its tough monetary policy last year.
Fourth, South-East Asian economies are seeing some silver linings in the US-China trade dispute: more orders are being diverted away from Chinese factories to other plants in the region. Over time, there is compelling evidence of these factories actually being relocated to South-East Asia, with Vietnam a strong winner but Malaysia, Thailand and Cambodia also benefiting.
Finally, business confidence has been helped in several countries by reforms that have made the ecosystem friendlier for businesses.
In essence, the global environment is turning more hostile for the Asian region. Economic growth will be slower in 2019 and may not fare much better in 2020. However, bolstered by improving fundamentals, the Asian economies are in a better position to contain the very real dangers around them.
Manu Bhaskaran is CEO of Centennial Asia Advisors in Singapore.
"Asian policymakers now have more space to take vigorous monetary and fiscal measures to combat external headwinds"