As public unease about some companies' performance starts to grow, so auditors must consider whose side they are on: executives or shareholders, says Ian Guider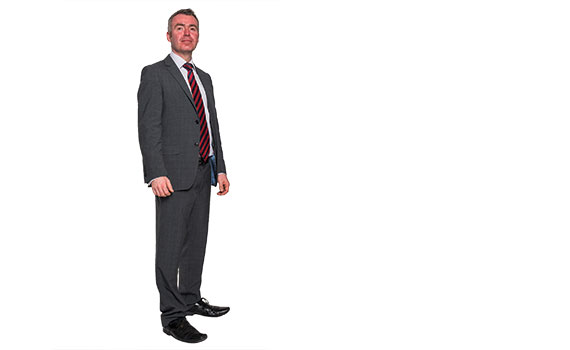 This article was first published in the October 2019 Ireland edition of Accounting and Business magazine.
Over the past 15 years I've managed to attend somewhere in the region of 250 annual general meetings (AGMs), ranging from Irish plcs to international companies. It's become fashionable for institutional investors to make the headlines for launching public attacks on companies for poor performance, excessive pay and governance concerns. The so-called shareholder spring – aimed at making companies more responsible to their investors – is worthy of the attention.
Largely, though, you will only hear from fund managers when it is in their interests to speak out. Institutional investor revolts are all well and good, but who represents the interests of all shareholders in both good times and bad? The answer is easy. It's the company's auditors, voted on year after year by all shareholders.
I've seen two high-profile examples this year of the power of auditors and why the role is becoming ever more important for shareholders. The first is at Sports Direct, the clothing and increasingly brand hungry company run by Mike Ashley. Ashley, as anybody who has followed his career in the last few years will know, is not a typical plc chief executive. For a start he wields his power through his majority stake in the company and has largely run it the same way all his life.
That has been mostly successful for many years. Yet in the past two years he has embarked on a spending and investment spree that has had varying degrees of success. It culminated in Sports Direct rescuing House of Fraser, but also disclosing a Belgian tax liability running into hundreds of millions of pounds. Grant Thornton, its long-time auditor, decided to end the relationship following a review of its portfolio of clients. Sports Direct had yet to appoint another auditor and the UK's Financial Reporting Council is investigating.
The other example closer to home in Ireland is EY announcing its decision not to seek reappointment as auditor of travel software company Datalex: EY has failed to express an opinion on its 2018 accounts – a decision I've not seen among a plc in recent memory.
The reason to highlight these examples is of course the rarity of them. This is a time when the audit profession is under pressure from the Financial Reporting Council and from adverse publicity from perceived failures to spot other companies in trouble. You can pick self interest in some of the examples, but I do detect the beginnings of a shift and I expect to see more of it. Reputational risk for auditors is too great now for them not to act.
I can only imagine how difficult it must be for firms to take the decision to either quit or not seek reappointment. The language used is of course couched in soft terms, but it sends a powerful signal that auditors are putting their role in acting in the interests of all shareholders above that of their relationship with company executives.
This trend should be encouraging for all company shareholders; it should also demonstrate to executives that their auditors will not be taken for granted.

Ian Guider is markets editor of The Sunday Business Post.
"I can only imagine how difficult it must be for firms to take the decision to either quit or not seek reappointment"