The reconstruction of Kisumu, once Africa's biggest inland port, as a key trade hub will be a catalyst for economic growth in East and Central Africa, says Alnoor Amlani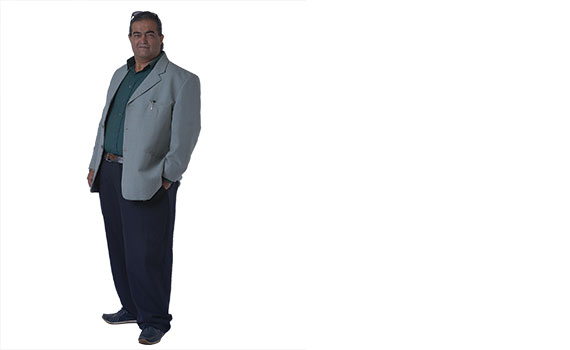 This article was first published in the October 2019 Africa edition of Accounting and Business magazine.
At about a quarter of the size of England, Lake Victoria is Africa's largest lake. Straddling three countries in East Africa – Kenya, Uganda and Tanzania – and easily accessible to Rwanda and Burundi via the great Kagera River, it holds perhaps the greatest potential for transforming trade, transport and economic development in the region.
Key to such a future is the Kenyan port of Kisumu. Formerly known as Port Florence – the name bestowed on it by the explorer John Speke during the Royal Geographical Society's 1858 expedition in search of the source of the Nile – the port was founded in 1901 following the construction of a railway linking Kenya's Indian Ocean port city of Mombasa with Lake Victoria. Kisumu was the largest port on the lake – indeed, it used to be the largest inland port on the continent – until the breakup of the East African Community (EAC) in 1977. The collapse of the EAC common market plunged Kisumu into a prolonged period of stagnation, and it has not operated any significant cargo or passenger traffic since. That, however, now looks set to change.
Following Kenya's 2017 elections and the subsequent peace-making between former prime minister Raila Odinga (who hails from Kisumu) and the current president Uhuru Kenyatta, Kisumu is finally being revived as a crucial cargo transport corridor in the region. Kenya has begun rehabilitating the port with a budget of KES3bn (US$30m), 20 years after the EAC was revived in 1999 by Kenya, Uganda and Tanzania.
According to the Kenya Port Authority, Kisumu will be handling 95,000 tonnes of cargo a year by 2022 and will have a 236,000-tonne capacity by 2050. The ability of the founding EAC nations (which have now been joined by Rwanda, Burundi and South Sudan) to use relatively cheap water-based transport instead of roads will generate more opportunities for trade and bring down the cost of goods.
A newly completed railway line – Kenya's most expensive infrastructure project since independence – is already operating between Nairobi and Mombasa. Once the system has been extended to Kisumu, it will offer immense opportunities for the import and export of goods across East and Central Africa and out to the wider world. The entire project will accelerate growth and development across all of East Africa.
And the Kenyan government is not relying solely on a revival of Kisumu's transport infrastructure – although its airport has also been newly upgraded to international-class with a longer and wider runway, and there have been significant road system extensions and repairs. There are plans to build an industrial park, a cultural centre and a four-star hotel in Kisumu (to be completed in time for its 2021 hosting of the ninth Africities Summit, and an expected 10,000 delegates), and steps are being taken to revive its once vibrant textile industry. The city, in other words, is finally on track to win back its status as a key regional entrepot and urban hub following years as a backwater.

Alnoor Amlani FCCA is a director with the CFOO Centre in Nairobi, Kenya.
"The ability of East African nations to use cheap water-based transport instead of roads will generate more opportunities for trade "