Innovative companies are using blockchain to address some of the world's major social, environmental and ethical challenges, say Jessica Douglas and Jeremy Book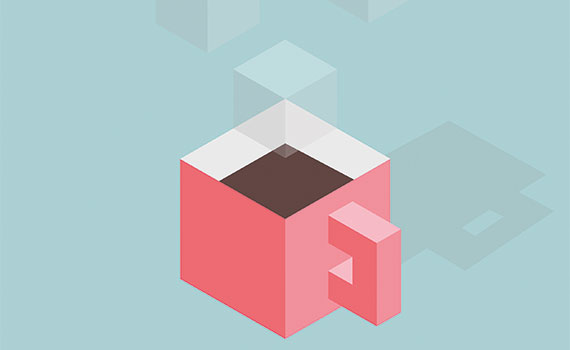 This article was first published in the October 2019 UK edition of Accounting and Business magazine.
We are in the midst of a sea change in business ethics. The rise of the digital economy gives rise to new kinds of business risk and ethical challenges. Political, economic and social norms are being challenged, and those challenges are amplified by mass digital social engagement.
For businesses, governments and public sector organisations, trust is at a premium. Human beings as customers, employees, suppliers or community members now expect businesses to engage with their ethical concerns and respond to these trends. In customer and market communications, employee engagement and engagement with wider stakeholder groups, businesses are putting greater emphasis on social purpose, good governance and trust.
As ice caps melt and sea levels rise, sustainability and climate change too are rising fast up the corporate agenda. Meanwhile, there is real regulatory scrutiny of companies that breach data privacy and security, with significant fines levied for the misuse of personal data. Businesses experience tangible positive or negative impacts on brand and shareholder value based on the ethical choices they make.
And the C-suite is starting to act: Unilever's Sustainable Living Brands are growing 69% faster than the rest of the business and delivering 75% of the company's growth. And CEO Alan Jope is committing that, in the future, every Unilever brand will be a brand with purpose.
Further proof of business focus on ethical trading is exemplified in the B Corp movement, which is to business what Fair Trade is to bananas. A certified B Corporation is a new kind of business that balances purpose and profit. It is a global movement with nearly 3,000 members who are legally required to consider the impact of their decisions on their workers, customers, suppliers, community and the environment. With well-known brands such as Patagonia and Danone already on the B Corp 'A-list', the race is on for other majors to join this growing movement.

Where profit and purpose intersect
With our long-standing commitment to ethical principles, IBM is contributing to building blockchain-enabled capabilities where profit and purpose intersect.
Enterprise blockchain, or distributed ledger technology, has core characteristics that support ethical purpose. Its ability to provide transparency and proof of transaction securely and privately in a way that is trusted by all parties is at the heart of its value to businesses, and helps solve cross-industry challenges through collaboration with common purpose.
Blockchain's distributed ledger with no central authority provides a single view of truth: its smart contracts, which encapsulate the business logic, ensure all participants in a business network play by the rules; it takes a consensus approach to validate transactions; its cryptographic approach ensures security and anonymity; and the immutability of data that is recorded on the ledger ensures a permanent history.
When combined, these characteristics provide individuals and organisations with a high degree of trust in the data and the business network as a whole. It is this enhanced level of trust that has prompted industry-thinking that blockchain is indeed a transformative technology with an important role in underpinning organisations' ethical commitments.
Commitment delivery
Organisations across many industries are innovating to build enterprise blockchain networks that are trusted and transparent, and are using these to deliver on their societal and environmental commitments.
Examples of activities where IBM is supporting clients include using blockchain to trace the supply chain and origins of products (see panel).
So a pattern is emerging: purpose-led businesses across the world are starting to put the tech to work for social and environmental good as well as shareholder value. When we apply science and technology to real world problems we bring progress.

Jessica Douglas is head of blockchain for IBM UK, and Jeremy Book leads IBM's UK consumer products blockchain initiatives.
If you've enjoyed this article, could you recommend it through your social networks?
"A global coffee trader is using blockchain to track provenance of coffee and enabling its customers to directly fund community projects"