Adopting an ethical approach to the supply chain requires leadership from the top and an integrated approach to procurement across the organisation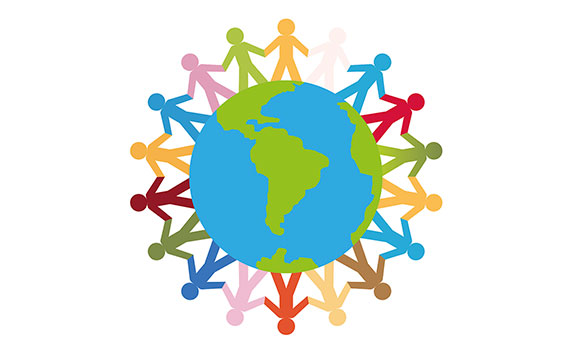 This article was first published in the October 2019 International edition of Accounting and Business magazine.
First, do no harm. It is the motto of doctors around the world, and shoppers and investors increasingly expect companies to live by a similar credo. Earlier this year members of the US Business Roundtable, an association of CEOs of some of the world's largest companies, agreed that the purpose of a corporation should among other things formally encompass dealing fairly and ethically with suppliers and protecting the environment by embracing sustainability.
Ensuring an ethical supply chain is easier said than done for sprawling global businesses, which source raw materials and goods from hundreds of factories or farms in dozens of countries. Ensuring strong labour standards and environmental controls in a highly decentralised network can be as complicated as running a sophisticated corporate treasury. And failure can have grave consequences.
'It's not just the reputational damage that a company can suffer – though ethical breaches can repel customers, employees and investors,' says Martin Buttle, a strategist at the UK-based Ethical Trade Initiative. 'Supply chains can also be disrupted if worker abuses lead to strikes, and ecological damage can also create financial liabilities.'
ETI is one of a growing band of organisations and consultancies that help companies translate good intentions into an ethical supply chain. It currently works with around 90 companies, mostly clothing businesses and supermarkets, which sign up to an ethical practices framework and are evaluated annually in exchange for a membership fee.
Even when companies have the best of intentions, and staff dedicated to ethical practices, their buying activities can inadvertently promote abuses, says Fiona Gooch, a senior policy adviser at Traidcraft, an advocacy group for farmers and artisans. 'We often see that companies have a code-of-conduct team, who insist that suppliers refrain from hiring child workers and pay fair wages, along with overtime,' she says. 'Then just down the corridor you have the buying department, which holds the money and the sway, which insists on last-minute changes to items – such as an extra button on a garment – and seeks to put downward pressure on prices.'
It can be all but impossible to satisfy buying departments without compromising employment rights, Gooch argues. 'Last-minute changes often mean suppliers have little option but to press workers into overtime, and price pressures from buying departments frequently mean this is unpaid overtime.'

Web of communications
A recent study by Traidcraft has found it is common for a single company to have employees in five separate departments (buyers, merchandisers, technical staff, designers, and code-of-conduct/ethical trade staff) communicating separately with the businesses in its supply chain. This lack of integration helps explain why, despite a growing focus on sustainability from companies and investors, unethical trade practices continue, and may even – according to some – be getting worse.
'We see far more forced labour now compared to 20 years ago,' says Rosey Hurst, founder of Impactt, an ethical corporate consultancy set up to help companies address social issues – from modern slavery to empowering women.
'This is partly due to the increased pressure on firms to deliver consistent quarterly increases in profit – without fail.' She thinks that the International Labour Organization's estimate that around 25 million people are trapped in forced labour may be a conservative figure.
The perception of a deterioration in labour conditions is shared by Rachel Wilshaw, ethical trade manager for disaster relief charity Oxfam. 'The pressure on global supply chains is creating a race to the bottom,' she says. To take one example, the recent Oxfam report Ripe for Change showed that supermarkets are grabbing a greater share of the return from grocery sales, while the share going to the farmer and worker has fallen by roughly a quarter over the past two decades. 'Companies are competing vigorously against each other, and countries are competing to attract them,' she says. 'Meanwhile, investors are increasingly eager to make sure companies improve sustainability. But they are not usually offering to accept lower returns to make this happen.'
Certification
So how can businesses avoid these and other abuses? One approach is certification, with an outside organisation confirming that suppliers are not harming workers or the environment. The Fairtrade movement (see box), which emerged in the late 1980s, certifies farm goods – from bananas to cotton to chocolate – guaranteeing that producers have not only received a fair price but also adhered to certain ecological standards. Other accreditations include the World Fair Trade Organization, which certifies companies based on 10 principles including fair payment, good working conditions and respect for the environment.
While certification has a role to play, companies need to ensure that ethical trade is embedded in their systems on an ongoing basis, says Colleen Theron, CEO at sustainability, business and human rights consultancy Ardea International. 'There are several main elements to getting this right. Top management needs to be committed to changing the culture. We have seen this at firms that have been in the vanguard of making sure their supply chains are ethically sound – such as Unilever, Marks & Spencer and Tesco.'

Mechanics of embedding
In practical terms, the process starts with companies mapping their supply chains to fully understand where all their inputs come from. Swedish fashion retail giant H&M recently made its supply map public, publishing a full list of its suppliers from around 40 countries. Then, says Theron, businesses need to engage with suppliers to ensure there are reliable lines of communication and that the expected ethical standards are clear. 'This needs to be reinforced with training and codes of conduct,' she says. 'And finally, companies need to be honest and transparent when things go wrong, rather than trying to sweep problems under the rug.'
Contract duration is also important. Without certainty, it can be harder for suppliers to offer workers reliable employment.
Oxfam urges companies to go public with strict lines of accountability and transparency. 'We call this know and show,' says Wilshaw. 'Companies need to identify a specific member of their board accountable for human rights, for example, and for the process by which they identify and deal with abuses.'
Gooch wants legislation to support this process. 'Legislation can ensure there is a level playing field operating across the market so that one business can't undercut another in relation to abysmal working conditions,' she says. 'Such legislation needs to focus on the actions – or omissions – of a company to ensure that violations of human rights are deterred.'

Dijana Suljovic, journalist
"The pressure on global supply chains is creating a race to the bottom"