Getting clients onboarded can be onerous, but technology can help turn it into one of your firm's main selling points, say Julia Whistler and Keith Alphonso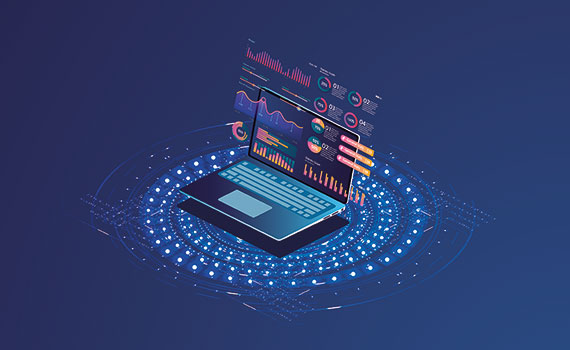 This article was first published in the October 2019 UK edition of Accounting and Business magazine.
Accountancy practices are discovering the benefits of digitalising new client onboarding – a long-dreaded, intensively manual process – and using it to provide a better customer experience right from the outset.
Digitalising your onboarding workflows, particularly through automation, provides a real opportunity to increase efficiency, reduce operating costs, and deploy data-gathering and analytics in service of your clients' broader goals.
Forward-looking practices are leveraging automation to help reduce mundane, repetitive tasks, freeing up team members to focus on complex work and client management, which makes both clients and employees happier.
Picture it: you've just signed a major new account for your firm and you're optimistic. If things go well, this client could be a critical part of your business for years. Expectations are high – not just at your own practice, but in the mind of your new client too.
To get the relationship off on the right foot, you know you need to get the onboarding process right. In the first few weeks, you'll be establishing credibility, building trust and cultivating the positive experience you need to happen to be seen as a trusted partner for years to come.

Hard work
But then comes the reality check: onboarding isn't associated with warm, fuzzy feelings. Few accounting professionals would characterise it as simple or enjoyable. It's tedious, labour-intensive and typically involves copious paperwork and manual data entry that ties up your team's resources. Coupled with this are the global marketplace's increasingly complex compliance requirements, which orientate much of the onboarding process for both client and practice. All this leaves little room – and time – for creating the kind of strategic, trusting partnerships that accounting firms need to thrive. Digitalisation can help ease the pain of onboarding.
Client expectations with respect to technology are changing too. In fact, according to Audit 2025 – The future is now, a report by Forbes Insights/KPMG, 67% of clients surveyed are looking for deeper technology skills from their accounting firms.
The path to realising the benefits of digitalisation starts with an understanding that clients don't just want to engage with accountancy firms that understand their needs, but with those able to proactively support their business goals in a competitive environment. They want more than just accounting, auditing, tax, litigation or advisory services – they want an experience that strengthens their trust in your counsel, which will keep them coming back.

Seamless onboarding
A common pain point in the existing customer experience is many practices' dependence on disparate software tools and systems that don't play well together and involve a lot of manual work. This patchwork of inconsistent platforms requires time and effort to maintain, and can be stretched beyond its limits when team members or clients want access to information on the go, from a variety of devices.
In the face of these challenges, some practices are making strides towards a more seamless customer onboarding experience through the use of automation. A strong automation approach attacks key pain points to deliver value in the following ways:
More efficient operations, resulting in lower operating costs and increased revenue
Enhanced access and global visibility through a unified, intuitive cloud-based platform

Improved data extraction and analytics
Lower risk of lapses in compliance
Boosted employee productivity through fewer repetitive manual tasks
The ability to be up and running in weeks, not months.
Client loyalty is built on the quality of the experience your firm provides. You need to deliver a truly positive experience. By making onboarding as clean and efficient as possible, you show clients your value upfront, so you can focus your efforts on differentiating your practice through excellent service Investing in a streamlined onboarding experience will set you on the path to a long and profitable customer relationship.
You could also consider other places where automation can help. Key process improvements in communication, sharing, approval and document signoff are applicable elsewhere. This includes client verification processes, documentation, billing and helping you analyse client information to provide more valuable insights.
When it comes to digitalising operations, accountancy practices need to think very carefully about their approach and strategy to drive successful change. While this is more easily said than done, maintaining the status quo is not an option. Taking the leap, however, could reap rewards for both you and your clients.

Julia Whistler is head of operations at Foulger Underwood, and Keith Alphonso is head of sales and marketing at One Paper Lane.
"Onboarding isn't associated with warm, fuzzy feelings. It's tedious, labour-intensive and can involve copious paperwork"