Paul Boyle and other campaigners are calling on the UK to adopt the EU whistleblowing directive to protect employees who speak up against malpractice and misconduct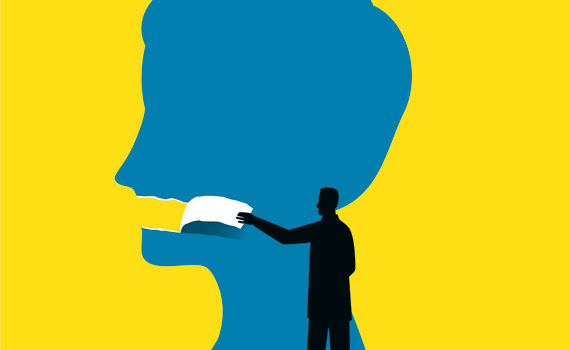 This article was first published in the November/December 2019 UK edition of Accounting and Business magazine.
In October this year, after a huge campaign by civil society organisations, the EU finally approved its new ground-breaking whistleblowing directive, which is being brought in by EU countries by 2021.
The directive offers far greater protection than the UK's whistleblowing legislation (the Public Interest Disclosure Act 1998) to those who blow the whistle or speak up. For example, unlike the UK legislation, it protects those with 'non-worker' status such as contractors, non-executive directors, volunteers, public office holders and other third parties, including family members who suffer losses.
Headcounts over 50
The new EU legislation, which could be rolled out to the UK despite the prolonged Brexit stalemate, obliges organisations with 50 or more employees to introduce internal whistleblowing channels and procedures. The requirements include protecting an employee's confidentiality and providing feedback.
Currently, outside of regulated sectors such as financial services and the NHS, UK organisations have no specific guidance on whistleblowing or speak-up arrangements. Whistleblowing campaigners, including the UK charity Protect, would like to see this change.
Requiring more organisations to introduce internal channels and procedures for whistleblowing would make it easier for workers across the UK to find a route to speak up and stop harm sooner, whatever sector they work in. It would ensure that weaker employers put in place measures that protect staff and customers, which good employers may have had up and running for some time. It is a simple change that would confer simplicity and consistency, and embed whistleblowing best practices in the workplace. Whistleblowing/speak-up campaigners argue that it is now time that this important issue took centre stage.
The new requirement, if adopted by the UK, will mean a strong focus on internal channels. For smaller companies with more than 50 employees, this may mean they need to look at processes, as linking to an external ethics/speak-up hotline will not be enough.
Staff in large, well-managed companies with transparent, open cultures will feel confident they can speak up safely. But there will no doubt be many organisations where procedures are poorly publicised, or workers may feel reluctant to speak up over workplace concerns they have witnessed. There may also be cases where people have spoken up but remain concerned that the organisation has not responded adequately.
While legislation will never be the whole answer to such challenges, much good will be done if the UK decides to enact the EU whistleblowing directive in UK legislation.
At Protect – which supports more than 3,000 whistleblowers a year through a legally privileged advice line and offers training to organisations – we welcome the EU directive, as the UK law is long overdue an update. We are lobbying for the EU directive to be transposed into UK law, and for the government to look at other good practice internationally, to build our own gold-standard legislation.
Whether the government does bolster the UK's current legislation in line with the EU directive remains to be seen, but it is clear that embedding whistleblowing best practice in the workplace is a critically important issue and should not be seen as a tickbox exercise.

Paul Boyle is chairman of whistleblowing charity Protect and former president of the Chartered Institute of Internal Auditors.
"Last year's Osipov legal ruling made individual company directors personally liable for dismissing staff for whistleblowing"