The move of the China Global Reporting Initiative's hub to Hong Kong will spread sustainability reporting knowledge and best practice, says Chris Davis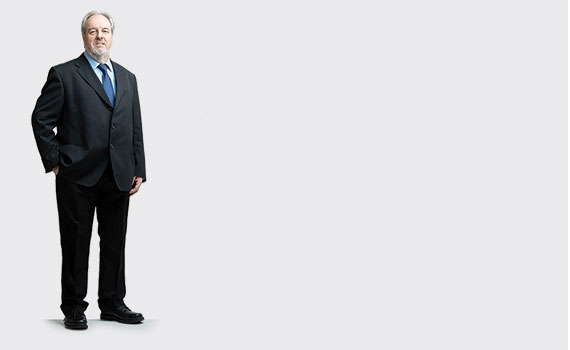 This article was first published in the November/December 2019 China edition of Accounting and Business magazine.
ESG, shorthand for environmental, social and governance, which form the pivotal factors investors use to measure the sustainability and ethical impact of a company or business, is rapidly moving from lofty ideas to mainstream practice, especially against a growing backdrop of ominous environmental and social impact warnings such as those flagged-up at the recent United Nations (UN) climate action summit.
Globally, over the past decade, from the perspective of investors, consideration of ESG factors has gone from a nice-to-have to a need-to-have. In Hong Kong, where the Hong Kong Exchanges and Clearing (HKEX) is currently planning to beef up disclosure on climate-related issues, ESG reporting is a mandatory requirement.
With pressure being exerted on companies to show that they are playing their part in the fight against climate change, that they treat their employees well and care about their communities, organisations need to show they are doing more than purely making a profit, says Verna Lin, head of China Global Reporting Initiative (GRI) regional hub, which recently relocated its office to Hong Kong from Beijing, where it has been located since 2009.
Lin believes being based in Hong Kong will boost GRI's stakeholder engagement throughout the region, spreading sustainability reporting knowledge and best practices. This includes the involvement of the accounting profession, which Lin says is well-placed to provide the skills and services that companies require to make their ESG reporting robust.
GRI has also published an updated guide to ESG reporting in the Mainland Chinese market. Developed with the Corporate Social Responsibility Research Center of the Chinese Academy of Social Sciences (CASS CSR), the guide sets out how the GRI standards enable businesses to meet the latest CASS CSR 4.0 guidance. Helpfully, the guide maps out in detail where the various CASS-CSR key performance indicators correspond with the relevant GRI standards, which allow businesses to meet both local and international reporting expectations.
Ricky Cheng, BDO's director and head of risk advisory services in Hong Kong, notes that, in addition to adopting the GRI standard for preparing their ESG and sustainability reports, a number of HKEX-listed companies are also incorporating UN Sustainable Development Goals into their corporate strategies. While these are positive developments, Cheng points out that many Hong Kong-listed companies still have a long way to go before they catch up with the global standard for ESG reporting.
With compliance costs and manpower resources pulsing management radar, there is a tendency for some small and medium-sized companies to apply a minimal requirement 'tick-box' approach to ESG reporting. However, like Lin, Cheng believes that accounting professionals have a steering role to play in elevating the value of reporting on ESG issues.

Chris Davis is a freelance journalist who writes for business titles in Asia.

"There is a tendency for some small and medium-sized companies to apply a minimal requirement 'tick-box' approach to ESG reporting"