Nigeria and Angola must end their over-reliance on oil and allocate serious investment to other areas with growth potential, says Okey Umeano FCCA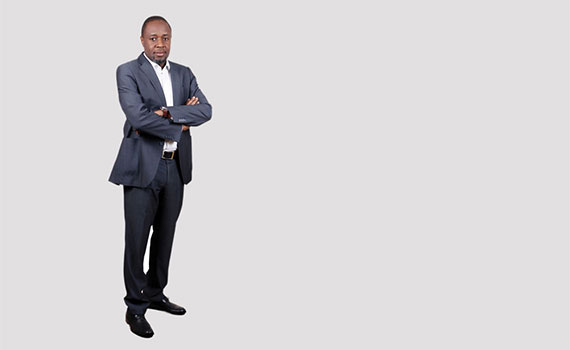 This article was first published in the November/December 2019 Africa edition of Accounting and Business magazine.
Nigeria and Angola, two of Africa's largest oil exporters, are poster children for the failure of a sole natural resource to elevate a nation's economy. Focus on crude oil production led them into decades of neglect of other sectors. With the volatility of oil prices and the inadequacy of revenues, it is time both countries stopped paying lip service to diversifying their economies, and actually took concrete action.
Nigeria is making some moves in this direction, with President Muhammadu Buhari unveiling an economic advisory council in October. It would do the country a lot of good if the council advised on establishing legal and regulatory frameworks, policies and infrastructure to support diversification of the country's economy, as well as finding ways to bring down the cost of business financing from its present level of over 20%. The council should also focus on improving the agricultural, solid minerals, manufacturing and service sectors.
Nigeria produces around two million barrels of crude oil per day, which contributes around 9% of GDP and close to 90% of exports. Meanwhile, the country has a crippling infrastructure gap that the African Development Bank estimates would require around US$3 trillion over a 26-year period to bridge.
In order to take care of its 200 million people, Nigeria must get serious about diversifying its exports. For many years, the government has tried to boost other sources of revenue such as agriculture, with some success. Presently, the sector contributes around 25% of GDP and employs the most people, yet it is still bedevilled by problems such as inadequate financing, poor infrastructure and land ownership bottlenecks.
The situation in Angola, which produces around 1.4 million barrels of crude per day, is not much different. Its capital, Luanda, one of the most expensive cities in the world, demonstrates clearly the divide between poverty and wealth. Like Nigeria, it has serious infrastructure problems and millions living in poverty. With GDP of US$106bn, a third of which is contributed by oil, the country depends on the commodity for over 70% of government revenues and over 90% of exports.
Among its efforts at economic diversification, Angola is seeking to attract foreign capital investment to non-oil sectors, relaxing its visa rules, changing business ownership and capital repatriation laws to be more attractive, and enacting a competition law.
To do well by their people, these two African oil exporters must quit taking baby steps at diversifying their economies away from a commodity they produce relatively little of and over the price of which they have no control. They must take leaps. Having identified alternative areas of potential growth, authorities in Nigeria and Angola must steer the ship of production in those diversified directions. That way, they would spur growth, boost development and free their people from the chains of poverty.

Okey Umeano FCCA is head of risk management at Nigeria's Securities and Exchange Commission.
"Authorities in Nigeria and Angola must steer the ship of production in diversified directions"