As businesses relocate production in response to ongoing protectionist policies, South-East Asia is reconfiguring its supply processes, says Manu Bhaskaran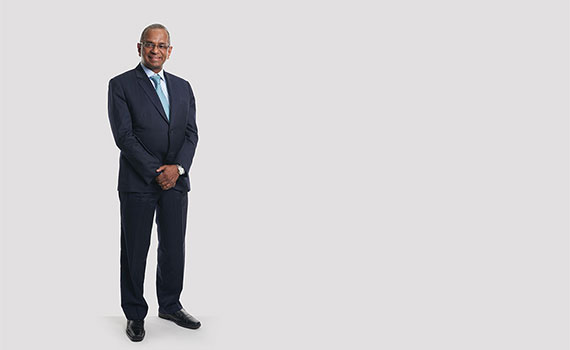 This article was first published in the November/December 2019 China edition of Accounting and Business magazine.
The trade war between the US and China is now well into its second year. Consequently, a profound shift appears to be under way as more companies decide to relocate production out of China. As this process unfolds, South-East Asia is emerging as the clear winner, with Malaysia, Vietnam and Thailand benefiting most.
In the initial stages of the conflict, multinational firms responded through 'trade diversion', allocating more production to their other factories outside China. But now, with US-China relations deteriorating further, this has given way to the outright relocation of production facilities.
However, the resulting reconfiguration of supply chains is a complex process. In some cases, it involves the 're-shoring' of production back to the developed country where the manufacturer originated from. Taiwan is performing strongly in this regard, which is one reason why its economic growth in the second quarter was much better than one would have expected from an economy so strongly correlated with global trade.
In other cases, firms are deciding on 'near-shoring': moving production to low-cost production bases close to the large developed markets. Mexico, with its free trade agreement with the US, and Turkey with its access to Europe, are well placed to benefit from this.
It is where there is a strong business case for continued 'off-shoring' that South-East Asia turns out to be the main beneficiary. Data on investment approvals show Vietnam and Malaysia enjoying a surge in the industrial sector in recent quarters: an undeniable sign of production relocation. Vietnam is particularly well-positioned: it is close enough to China to still source components there and is familiar enough to Chinese producers for the latter to feel comfortable in moving their production there.
Other countries are also beginning to benefit. For instance, we hear from industrial estate companies in Thailand that large numbers of Chinese and Taiwanese producers are applying to build facilities there. Foreign direct investment into manufacturing in the Philippines has picked up from historical lows, and we are cautiously confident that this will continue.
The glaring exception has been Indonesia: in particular, its labour laws. Protection of labour rights is important but, in some cases, regulations are so onerous that businesses are deterred from investing, resulting in few opportunities for formal sector employment.
Fortunately, policymakers appreciate the need to reform. Indonesia's reformist President Joko Widodo has undertaken wide-ranging improvements in government red tape – so much so that Indonesia's ranking in the World Bank's ease of doing business survey has improved.
As he begins his second and final term in office, Widodo has sent unmistakable signals that he is prepared to push for a swift overhaul of labour regulations. If he can pull this off, it will be game changing for the country.

Manu Bhaskaran is CEO of Centennial Asia Advisors in Singapore.

"Foreign direct investment into manufacturing in the Philippines has picked up from historical lows"