The Africa Investment Forum is helping to unleash investment in major projects by bringing together heads of government, private interests and businesses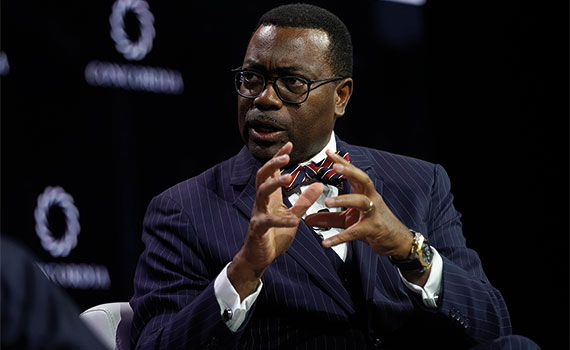 This article was first published in the November/December 2019 Africa edition of Accounting and Business magazine.
Africa has been a compelling investment scenario for some years now. Its growing population, underserved consumers and limited infrastructure present investors with an appetite for risk the opportunity to reap high-margin rewards. This November sees the second edition of the Africa Investment Forum, an annual three-day event that brings together investors, project sponsors and government representatives. Hopes are high that the forum, to be held in Johannesburg, will attract further investment to the continent and reduce its reliance on aid. At last year's forum, 24 countries put forward 63 investment projects in seven sectors, with a total value of US$46.9bn – rich pickings for investors interested in high-growth propositions.
The forum's objective is to do away with a good portion of the risk element in projects, opening up public-private partnerships (PPPs) to a broader range of investors. If the private sector, African and global financial institutions, global pension funds, sovereign wealth funds and other institutional investors can be brought onboard, it will increase by a significant factor the money coming into the continent.
At the end of the three 'market days' (see box) held last year, the forum had secured US$38.7bn of investment interest for 49 projects. Signings included a US$400m deal to develop and finance an innovation hub in Kigali, Rwanda, and a US$800m deal agreement between the Africa50 infrastructure fund, the African Development Bank (AfDB) and the governments of the Democratic Republic of Congo and the Republic of Congo to build a road-rail bridge linking the cities of Kinshasa and Brazzaville. Work on the project is due to start in August 2020.
Africa50 CEO Alain Ebobisse says the strength of the forum is that it is 'very transaction-oriented. It not only brings together investors and stakeholders to initiate deals, but can help close transactions that would otherwise take months or years. In infrastructure, this makes a significant difference since the financial and opportunity costs of project delays are high.'
Spending unleashed
Back in 2000, when the Heavily Indebted Poor Countries Initiative erased more than US$100bn of debt across 30 African nations, many countries were finally released from spending the lion's share of government revenue servicing needlessly punitive debt obligations. African nations were suddenly able to spend on the infrastructure, services and education many so desperately needed. But such spending came with a rider: the risk was stratospherically high. Corruption across the private and public sectors as well as at the highest levels of many governments has meant that many projects have not delivered value for money – or in the worst cases have not been delivered at all.
Most vulnerable are the PPPs. That African nations have struggled to control their proliferation and governance is hardly surprising, given that developed nations have also failed to manage PPPs. The failure of Carillion in the UK, for example, was in part down to disastrous PPP administration.
Theoretically, PPPs offer the best of both worlds: the efficiency of business delivered with the staid backing of government, providing an opportunity to radically improve infrastructure or services. But in reality, big government projects are complex and demanding, and require closely crafted regulatory frameworks, government support and careful studies of both feasibility and risk transfer. Many African nations have found themselves struggling with off-track, overbudget and undersponsored projects. Too often, governments have ended up accepting most of the project risk.

Convening power
The Africa Investment Forum was conceived as a way to mitigate the risks in African PPPs. At its centre sits AfDB, which provides funds, advice and convening power to help attract and match private interests willing to invest. Partners include the European Development Bank and Afreximbank. The forum works with institutions, the private sector and governments 'to fine-tune investment-ready projects', according to its website. In September, the AfDB appointed Nigerian lawyer and public servant Chinelo Anohu as the forum's first head. A member of the London Stock Exchange Africa advisory board and former director-general of Nigeria's National Pension Commission, Anohu's experience in formulating investment strategies and her extensive knowledge of institutional investment practice is expected to give a boost to the forum's work.
For example, AfDB has begun a five-year investment programme that will inject US$12bn in the African power sector with a view to leveraging a further US$40bn–US$50bn to provide access to electricity to the 645 million people in sub-Saharan Africa currently without it. Similarly, the bank has launched a 10-year US$24bn investment programme for the food and agribusiness sector.

'The best of Africa lies ahead'
Africa is a very tempting market. Population growth forecasts suggest it will be a growth region for decades to come. But this growth will also put pressure on its current problem areas – climate change, public health and education. For example, sub-Saharan Africa is thought to have a recoverable 115 billion barrels of oil and 21 trillion cubic metres of natural gas waiting to be located. But if these resources are extracted as they so often have been – in ways destructive to the environment, dismissive of labour laws, and geared towards maximum margin come what may – then their value will not be fully realised. In a recent FT special report on African development, Malawian businessman Napoleon Dzombe declares that businesses 'need a 10, 20, 30-year vision'.
AfDB president Akinwumi Adesina (pictured) has pointed out that being an optimist about Africa's potential does not necessarily 'imply non-awareness of the challenges'. But getting projects to bankable stages, raising capital and accelerating deal closure requires proper emphasis on governance in the first instance.
African Business Magazine reports that 'the perception of risk on the continent [is] thought by many investors to be much higher than [it is in] reality'. The convening power of the forum is helping bring the cost of capital down to more realistic levels. According to the magazine, the 2018 forum delegates discussed how investments are often held back by an inadequate policy framework rather than corruption risk. The Ibrahim Index of African Governance found in 2018 that the average score for business environment has dropped by almost five percentage points over the past 10 years. According to the magazine, this demonstrates that the 'regulatory and policy framework does not always provide the... environment to unlock investment'.
Adesina, though, says that this is changing. '[Heads of government] have come to realise that the private sector is not the enemy… the best of Africa lies ahead.'

Felicity Hawksley, journalist

"The forum not only brings together investors and stakeholders to initiate deals, but can help close transactions that would otherwise take years"