The years and the changes keep coming, so now is the time to make a few resolutions to keep yourself relevant in an ever-evolving profession, says Okey Umeano FCCA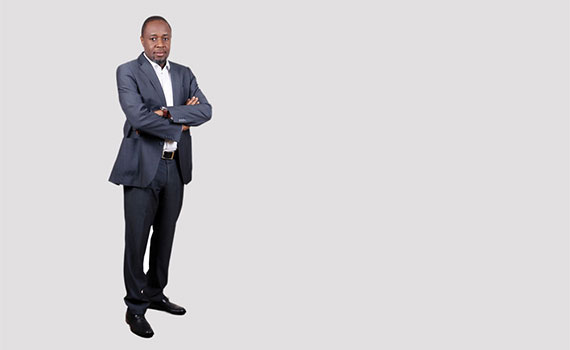 This article was first published in the January 2020 Africa edition of Accounting and Business magazine.
We have reached the third decade of the 21st century. The past 10 years have seen big, sometimes scary, changes in the working lives of accountants – changes that have seen opportunities to evolve from number-crunchers who just supplied the cold hard figures to key players in business decision-making.
This shift has largely been driven by increasing complexity in the business environment, but also by advances in accounting technology and software. ACCA has developed its qualification to meet these changing needs, producing new papers, such as Strategic Business Leader, Strategic Business Reporting, and the Ethics and Professional Skills module. However, accountants would also do well to act on their own account as 2020 dawns. Here are my suggestions for resolutions to remain relevant in the new year and beyond.
Evolve as the role evolves. Consider how you can add value by becoming a key part of decision-making, and don't be afraid to stick your neck out more to help your firm navigate today's business environment. This will require continuous development, not just of your knowledge of accounting standards, but also of the business as a whole and your role as a manager. Make this the year that you pick up the requisite entrepreneurial and managerial skills.
Embrace technology and be ready to update. Don't listen to the pessimists who say that new technological solutions threaten your job. Yes, they will take over menial tasks, but that frees up our time to focus on strategy. Tech solutions are an opportunity to improve productivity, allowing us to grasp opportunities to add value to our business and that of our clients. Accountants and finance professionals are well placed to gather and marshal the data produced by new software solutions and harness them for the benefit of the firm.
Take ESG more seriously. A poll at a global conference of chartered financial analysts held in London last May showed that ESG issues ranked highest among the concerns of their clients. Accountants and finance professionals have to ensure that their firms and the companies they work for pay attention to these factors by including the effects of ESG in management reports, and even reports for external consumption.
Aspire to even higher ethical standards and help others to do the same. For the profession to continue to grow, our clients and employers must continue to trust us. As a refresher, take a look at ACCA's ethics resources. Review your firm's code of ethics, and develop one if it does not yet have one. .
Be more sociable – on and offline. Accountants have a reputation for not being the most sociable beings. Take advantage of social media as a way to promote your business and connect with people. And don't forget to network with friends, clients and the community – it is good for your health and your business.
Whatever your resolutions this year, make following through with them your most important aspiration. Have a great 2020!
Okey Umeano FCCA is head of risk management at Nigeria's Securities and Exchange Commission.
"Whatever your resolutions this year, make following through with them your most important aspiration"