With Africa's fortunes inextricably tied up with global supply chains, how will the continent's economies look when the Covid-19 pandemic is over, asks Tony Watima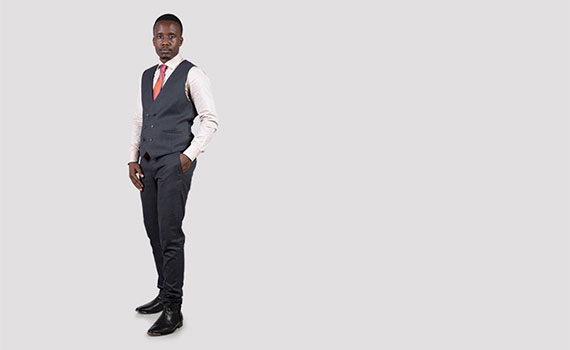 This article was first published in the May 2020 International edition of Accounting and Business magazine.
As governments around the world wage war against the Covid-19 pandemic through social distancing and with more than 40% of the planet's population under lockdown, global as well as local supply chains have been cut off. Africa has found itself in uncharted waters, deeply impacted by the global economic meltdown arising from the pandemic even before the continent reported its first case of infection – a situation it avoided during the 2008 financial crisis because it was then less integrated with the world's economy.
The pandemic, coupled with the oil price war between Saudi Arabia and Russia, has seen oil prices halved, slashing revenues for net exporters like Nigeria, Angola, Gabon, Equatorial Guinea and South Sudan. Zambia, where mining contributes 26% of government revenue, largely copper exports, has also been hit hard by a 20% fall in prices since January. Kenya, Ethiopia, Uganda, Rwanda and other countries that depend on coffee exports as a foreign exchange earner have seen prices fall by more than 10% since January. These examples demonstrate how African economies have become fragile due to their exposure to global economic shocks.
So how will African economies look when the world finally overcomes the coronavirus pandemic?
With the disruption to supply chains and suspension of investments, many African countries will have lost a big part of their tax revenue base. In Nigeria, oil exports account for more than half of government revenue, a sum equivalent to the government's total wage bill, so it may fail to pay salaries. In Kenya, the world's second largest exporter of cut flowers, production has been reduced by 80%, and the Mombasa Tea Auction, the second largest black tea auction centre in the world, has suspended operations, which will lead to a severe reduction in revenues.
Other economies face similar falls. So many will have to go through the structural change of reviewing their tax revenue estimates in the medium term, as well as adjusting their spending plans, which will likely negatively impact poverty eradication programmes.
The UN Economic Commission for Africa estimates that African countries need up to US$100bn for immediate emergency stimulus to mitigate the impact of the pandemic. But more than a third of African countries are already in or approaching debt distress and lenders will have to waive debt payments to provide headroom for them to take up emergency assistance in debt. As a result, following the pandemic these economies will have accumulated more public debt and will be looking at restructuring their sovereign debt portfolios.
Finally, following the disruption to global supply chains, especially those with the continent's largest importer China, these economies will likely move to diversify their reliance on the global economy and embrace more intra-Africa trade, which may provide a welcome boost to trade under the Africa Continental Free Trade Agreement due to start from July this year.

Tony Watima is an economist based in Kenya.
"With the disruption to supply chains and suspension of investments, many African countries will have lost a big part of their tax revenue base"