The impact of the Covid-19 pandemic on businesses globally has made clear that risk assessment and contingency planning need to move to another level, says Ian Guider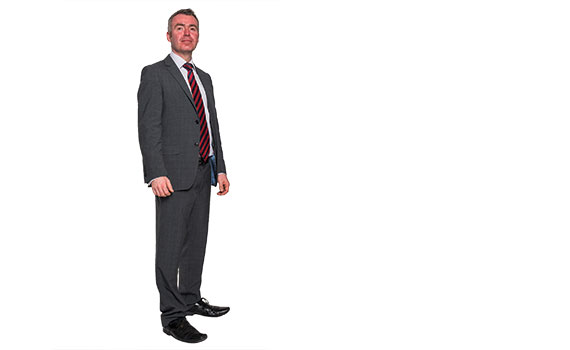 This article was first published in the June 2020 Ireland edition of Accounting and Business magazine.
Tucked away near the end of a 100-page Irish government document published last summer are three paragraphs outlining the risks posed to the country by a pandemic (expected to be caused by a strain of flu) and the response needed. The rest of the national risk assessment was taken up by Brexit, international economic shocks, tax changes and cybersecurity. If the state, with all its vast resources, barely registered the possibility of a pandemic causing its current chaos, how were companies meant to prepare for a once-in-a-century event?
An April survey by the consulting firm Gartner gauged the reaction of CFOs to the coronavirus. It found that not even one in 10 has plans in place to deal with a possible second wave of Covid-19 later in the year causing the same type of disruption it already has. Just 22% of CFOs had factored its return into the most likely scenarios to emerge.
Sure, some businesses are still coping with the consequences of the pandemic on a day-by-day or week-by-week basis at present. But there is clearly an inherent danger in failing to prepare for potential risks.
Going back to the Irish national risk assessment, this is a relatively recent document, developed following the review of how Ireland prepares for crises in the wake of the fallout of the 2008 economic crash. Risk assessment has mostly been focused on economic events, but has begun to expand to monitor climate change and other non-financial factors.
Contingency planning for many companies in the past few years has mostly encompassed the impact of Brexit – and doesn't it feel strange to talk so little about something that consumed almost four years! When we emerge from the Covid-19 crisis and begin the review to learn its lessons, coronavirus will have to be added to the contingency planning list.
How much time and effort goes into contingency planning depends on how exposed companies are to global factors and the resources available. There's little point in a convenience store spending money heading off events with a remote risk. Yet for many companies, global in reach and reliant on the smooth flow of crossborder trade and services, a re-evaluation of the risks they face is required. The focus cannot just be on direct economic threats – there is a growing list of global factors that could affect businesses.
Covid-19 should be a wake-up call to ensure business can operate effectively when confronted with natural disaster. Coronavirus falls into the category of 'known unknowns'. Pandemics have been dealt with before – SARS, for example, was eventually contained – but we have been shown that a virus can push the world into a steep recession.
Good contingency planning isn't a waste of time and money. In an increasingly connected global economy, assessing and preparing for dangers and developing plans to contain them may be the key to businesses emerging quickly and relatively unscathed from risks materialising – or not at all.

Ian Guider is markets editor of The Sunday Business Post.
"Just 22% of CFOs have factored a second wave of Covid-19 into the most likely risk scenarios to emerge"