Worrying times create worried investors and stakeholders, says Vanessa Richards, which means clear and credible risk disclosures are more important than ever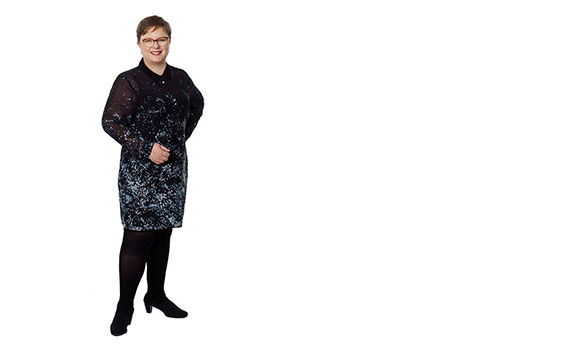 This article was first published in the June 2020 International edition of Accounting and Business magazine.
The flow-on impacts from the global pandemic continue to test the trust between investors and management. Complex global supply chains and outsourced services have created unanticipated vulnerabilities, and the uncertain path of the pandemic makes managing those vulnerabilities extremely challenging.
An uncertain environment makes for uncomfortable investors. In response, regulators are lifting the bar on disclosure, increasing their focus on the need for continuous disclosure and recommending greater detail about the assumptions and scenarios that underpin management judgments.
Many companies will be reviewing their risk disclosures in the coming reporting season to reflect the ongoing changes wrought by Covid-19. It's an important task. Studies have shown that more detailed disclosures protect against share price crashes and greater clarity of disclosures can reduce litigation risk.
Reinforcing trust through clear, credible risk disclosures should therefore be a priority for reporters. Drawing on lessons learned from crisis communications, I offer this advice:
Avoid sugar-coating. Be straightforward and don't be tempted to try and hedge bad news. It will inevitably raise red flags and may leave you open to litigation down the track.
Do your due diligence. Be careful not to leave past assumptions unquestioned or rely too heavily on assurances from others. Even though resources will inevitably be stretched, now is the time to draw on the full range of data you use to run your business and incorporate it into your risk assessments.
Admit what you don't know. There will be many 'known unknowns' in the current environment. Don't be tempted to sacrifice credibility for a false impression of authority.
Recognise the bigger picture. The pervasive impacts of the pandemic require a more coherent connection between sustainability and financial/operational risks. Risks to community support and to your workforce are often the most poorly understood or articulated, but are likely to be a real focus for your stakeholders.
Look ahead. Be clear about what you are doing to mitigate the risks, and investigate the emerging ones. A sense of direction and strategy is vital to reduce the risk of panic or uncoordinated and ineffective action.
Above all, be clear. Clarity of language matters now more than ever. Focus on simple, direct messages that tell readers what they need to know.
The impact of the pandemic will be profound for years to come. Even beyond that, climate change, environmental degradation and the growing wealth gap will continue to threaten the stability of the global economy. Boards and management must develop more sophisticated ways of understanding, measuring and mitigating the risks of these long-term issues – and reassure their stakeholders that they will be able to respond.

Vanessa Richards is a corporate communications and governance consultant in Australia.