Ian McBane, FCCA
Partner, business services and outsourcing, and national head of the technology and media sector, BDO UK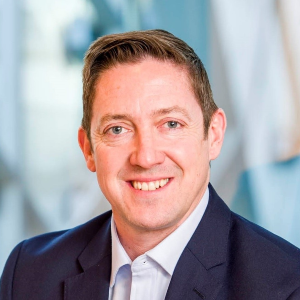 Ian McBane trained as an ACCA with a small accountancy firm in Essex directly after leaving school. There he was exposed to a broad range of work, but primarily focused on audit and tax. Today, he leads BDO UK's business services and outsourcing (BS&O) practice in London, which provides outsourcing and consulting services to entrepreneurially-spirited, mid-sized businesses through to large corporates and international companies. He is also the firm's national head for the technology and media sector, charged with further expanding its presence in this space.
Working in Australia at a fairly early stage of his career was a defining experience for Ian. It allowed him to travel and work across Southeast Asia during a two-year stint abroad, building experience and connections. 'ACCA was a door-opener for me from that perspective,' he says. 'I'd strongly encourage people to work abroad, if possible. I broadened my horizons through cultural experiences that I wouldn't have had if I'd stayed in Essex.'
Following his return from Australia, Ian moved from audit into outsourcing, working for a small city firm and then for Moore Stephens, a top 10 accountancy firm that subsequently merged with BDO UK in 2019. Nationally, BDO has more than 750 people in its BS&O practice, helping clients to derive maximum value from the finance function as they pursue their growth journeys. 'Outsourcing provided an opportunity to further develop my advisory skills and build stronger connections with businesses to support their strategic objectives,' Ian explains.
Ian believes that technology is transforming the role of today's finance functions. 'Technology is enabling businesses to collect, process, report and analyse data much more effectively through automation,' he says. 'With the power to forecast and carry out scenario planning using artificial intelligence, finance has the ability to facilitate greater understanding and insights, building resilience into business planning for the future.'
As someone who likes solving problems, Ian enjoys supporting his clients to overcome their challenges. 'The changing business agenda means the finance team is recognised for doing so much than core compliance, while technology plays a pivotal role,' he says. 'From supporting business planning and strategy, through to driving the sustainability agenda, finance isn't just about finance. It is integral to the whole organisation, as well as to our wider society more generally.'
Looking ahead, Ian is keen to play a part in maintaining the connection between technology and finance and to help nurture the future leaders of the accountancy profession. 'Diversity of thought is critical,' he says. 'I always want to build the team and include people with different ideas and ways of thinking. My aspiration is to continue to develop people, help them progress and see them fulfil their full potential.'