Turbo-charging diversity and inclusion
How professional bodies can play a critical role in equality
At ACCA, we want a profession open to everyone. That's why 'inclusion' is one of our core values. ACCA qualifications certainly help to improve diversity and inclusion (D&I) - they are recognised the world over and indicate that an individual has met the highest professional standards. A passionate champion for open access, there is no educational barrier to entry for starting ACCA courses, meaning anyone, from any background has the opportunity to qualify and enjoy a fulfilling career in finance and business.
But given that more than half of respondents to research undertaken for ACCA's recent professional insights report ,'Leading Inclusion', said there was a diversity and inclusion problem within the profession, we acknowledge that professional bodies have to do more than lift barriers to entry - they have to actively promote D&I across industry and commerce too.
At ACCA we're using several levers to promote and support D&I across the profession. First, we're providing invaluable resources to members, empowering them to act as change agents where they work. Second, through our professional insights work, we have the opportunity to influence the D&I agenda at a policy level. And third, our community of role models, mentors, and strong support structure means that our members have access to networks that support their personal and professional growth.
We're interested to hear and share the views and experience of ACCA members, and in this article we hear from Alistair Roman FCCA.
Diversity, inclusion and professional bodies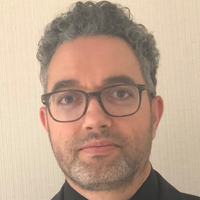 Alistair Roman FCCA, who grew up under the apartheid regime in South Africa, and credits ACCA with helping him to 'feel at home, wherever I am,' says that professional bodies can do more to turbo-charge the D&I agenda. 'It is not strictly true that there is no barrier to entry for ACCA qualifications. One key barrier is money - the books and exams aren't free. Professional bodies can play a role in calling for financial resources so that students from disadvantaged backgrounds aren't shut out.' He also says that through its regulatory engagement, professional bodies can push for standardisation across D&I reporting in commerce and industry. 'In my native South Africa, we have the Broad-Based Black Economic Empowerment Act, a legislative framework for the promotion of black economic empowerment, which has transformed how D&I performance is tracked and reported on in the business community. It would be good to see other countries develop similar fit for purpose localised models in driving meaningful outcomes in addressing D&I.
To quote Sir Jon Thompson in his closing remarks in the second Parker Review report on ethnic diversity in FTSE 350 company Boardrooms, 'Companies must focus much more on ethnicity in their diversity policies and report better on it if we are to see real positive change in UK Boardrooms and senior management.' Professional bodies with their expert knowledge, are not only well-positioned to work with and encourage regulators to see the benefits of such frameworks, but also help them develop it too.
'As a global professional body, with international recognition and respect, ACCA can lead in this area,' says Roman, 'diversity and inclusion is everyone's responsibility, and ACCA can't do it without business itself playing a very active role. It cuts across all levels in society, government, and business at large, and it's something very much worth investing in as it benefits us all. We need to though see real tangible progress on this being delivered as a matter of urgency.'
"Companies must focus much more on ethnicity in their diversity policies and report better on it if we are to see real positive change in UK Boardrooms and senior management "

Sir Jon Thompson CEO, Financial Reporting Council