Hand of friendship extends across the seas
Tsunami relief effort reveals the best of humanity
"We learned from each other. It was a wonderful experience."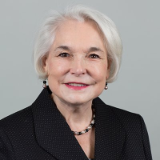 Sometimes numbers can't tell the full story.
But when it comes to measuring the impact of a disaster, they are all we have to begin with. Statistics are the first, faltering step in coming to terms with the scale of suffering, and the figures which emerged from the tsunami which swept over Indian Ocean coastlines on Boxing Day 2004 were terrifying enough:
227,898 dead
150,000 more killed by infectious disease in the aftermath
500,000+ injured
$10 billion estimated material loss across 14 countries.
Into this carnage stepped Canadian accountant Joyce Evans, who joined volunteers from all over the world in the rescue and re-building operation after the seas subsided and the true extent of the destruction revealed itself.
"It turned out to be the most worthwhile thing I have ever done in my life."
'I was at work in the finance department at the City of Kitchener in Ontario, and an email arrived asking for volunteers,' Joyce said. 'I decided at once I'd really like to help, and at that moment my boss, the city treasurer, came in and said she was volunteering. So we both applied and were accepted. It turned out to be the most worthwhile thing I have ever done in my life.'
Over the next couple of years Joyce joined six missions to Sri Lanka to help with reconstruction, her travel funded by the Canadian International Agency and the City of Kitchener.
'There were other people better able to do the heavy lifting jobs, like building new schools, hospitals and houses', she said. 'But I could help in other ways.'
Joyce used her accountancy skills and training to help restore the nervous systems and networks of local government, working alongside the Sri Lankans to re-build record keeping capability and computer operations which were disrupted by the disaster.
'The country had suffered terribly,' said Joyce. 'As well as the tsunami, there was civil unrest and the working conditions were so difficult.'
'We learned from each other,' said Joyce. 'It was a wonderful experience.'
For her efforts, Joyce was awarded the Queen Elizabeth II Diamond Jubilee Medal by the Federation of Canadian Municipalities.
Old friend
Although Joyce has made her home and career in Canada, her roots lie deep in the town of Hartlepool in north-east England. That's where she first stumbled into public sector finance, which turned out to be her joy as well as her job.
'I'd left school and didn't know what to do,' she said.
'I heard that there were jobs at West Hartlepool council, so I went along and ended up in the treasury.'
Joyce emigrated to Canada and gave up on accountancy studies for a while, but she always yearned to return to the profession, and to complete her qualification.
'My mind was made up when I was back home in Hartlepool for a visit, and I met an old friend on the bus,' Joyce said. 'She was on her way to collect her degree, and I thought 'If she can do it, I can'. So I set about qualifying, finally, when I was 38.'
Greatest honours
That bus ride was a ticket to a new life for Joyce. She qualified with Certified General Accountants back in Canada, and added the ACCA designation when the organisations formed a partnership. In time, Joyce would play a major part in strengthening the bonds between the professions in Canada and the UK.
'I was a member of CGA Ontario Board of Governors and was honoured to be invited to recognition ceremonies. I immediately felt at home with ACCA colleagues from many parts of the globe.
'I am so pleased I found my way to ACCA, even if it might have taken a little longer than it has for others. It is a pleasure to do my bit in supporting our profession, especially in the public sector,' she said.
'That is where my love lies, and I will always be a proud champion for ACCA and for civic values.'