A new corporate governance code is designed to ensure Mauritius keeps its reputation and ranking as the country with the best-governed businesses in Africa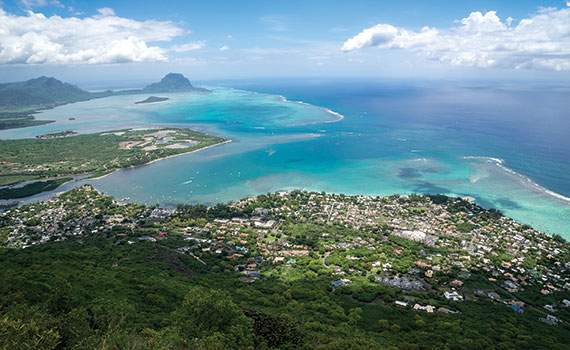 This article was first published in the June 2017 international edition of Accounting and Business magazine.
Mauritius has embarked on a comprehensive reform of its national corporate governance code. The revision has been welcomed as helping to preserve the island state's reputation as a reliable, safe place to do African business – a standing reflected in its number-one ranking in the Mo Ibrahim Foundation's Ibrahim Index of African Governance.
Chris Pierce, a member of ACCA's global forum for governance, risk and performance, and the revised code's principal author, says: 'Business leaders made it very clear in a number of surveys and consultative meetings that rather than having more regulations focused upon box ticking they would prefer to receive guidance as to how their corporate governance practices could be improved.'
As a result of the feedback, the code contains guidance for a variety of types of business, including listed companies, family businesses, parastatals and global business licensed companies. 'The guidance includes good practice governance documentation and illustrative scorecards,' Pierce adds.
Kamal Raj Sadien, an auditor and member of the ACCA Mauritius Network Panel, believes the new code is more practical and flexible. 'It is based on an apply-and-explain methodology, different from the comply-or-explain concept used in the old code,' he says.
He adds that executives are encouraged to assess the application of and justification for the principles rather than simply tick a list of actions. Departures from the code are no longer necessarily considered breaches, but acceptable variances that may be linked to a particular business model. The apply-and-explain approach empowers the governing body of each organisation to determine how to apply the principles to their own circumstances.
Panna Jhugroo, chairman of the Mauritius Institute of Professional Accountants (MIPA), says the code is about changing basic governance practice: 'It is a moral attitude and a social behaviour,' he explains. 'A code can only recommend the principles of best practice, and it is up to the management and captains of industry to decide the extent of disclosures which convey a fair level of information for users of annual reports.'
No tick-the-box exercise
Having had a national corporate code since 2003 has instilled better habits among business leaders in Mauritius. Varsha Bishundat, associate director at KPMG Mauritius, says business leaders have seen the benefit of adopting sound governance principles. 'We expect that the business community no longer feels that corporate governance practices are onerous or simply a check-the-box exercise,' she says.
That said, the new code will bring challenges, and boards and managers may require training and advice in applying the principles. Sadien believes that accountants have a major role to play in educating clients in the code's principles, compliance requirements, reporting, verification, and the spirit of the code, which is about more transparency. 'Professional accountants have been trained in such requirements and would be an asset in ensuring compliance,' Sadien says.
The Mauritius Institute of Directors (MIoD) says companies will need to understand the benefits to be gained from improving corporate governance rather than making cosmetic adjustments, and from reviewing their work to ensure compliance.
There is a risk that companies may see the code as just more regulation and cost. However, MIoD's chief executive, Juan Carlos Fernandez Zara, says: 'Companies that comply with good corporate governance practices tend to outperform companies that do not.' He argues that return on investments and equity are both higher where corporate governance practices are improved. Listed companies gain too, as investors tend to be willing to pay a premium to invest in companies with good corporate governance practices. In terms of non-financial benefits, companies with good practices tend to have better reputations, are more able to attract and retain talent, and are better equipped to handle risk.
The MIoD is encouraging companies to take implementation seriously. It will also offer training. Zara believes that if a significant number of companies improve their practices, others will follow.
Research has shown, he says, that the risk of macro-economic crises grows when companies follow poor or no corporate governance practices, so 'the new code should reduce the risk of systemic failures at business level'.
Xavier Koenig, an executive at law firm ENSafrica, says the biggest challenge lies in shifting corporate culture. 'Companies must adopt a more compliant culture, which entails changing current habits, and is more easily said than done. The code is flexible and can be adopted by all sorts of organisations but it remains to be seen how many will walk the extra mile,' he says.
Jhugroo agrees. Mauritius is a small country, opportunities are limited and subject to political influence, and large businesses are often family-owned. But he hopes a change of attitude among top executives will extend disclosure of information and ensure fairer and more accurate reporting than in the past.
Villen Anganan, journalist in Beau-Bassin, Mauritius
"It is based on an apply-and-explain methodology, different from the comply-or-explain concept used in the old code"