Professional accountancy is not for wimps. Drawing on her many years of experience, Alison Thomas offers some light-hearted advice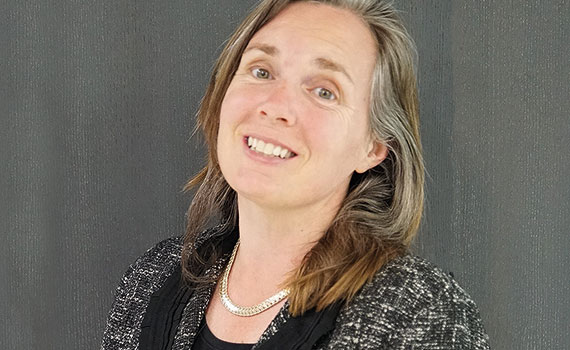 This article was first published in the March 2018 UK edition of Accounting and Business magazine.
Q My boss has put me in charge of the XBRL filing process. Does this mean she doesn't like me?
A few years ago, I too might have seen this as the fast train to career obscurity, but the world of XBRL is about to step into the limelight. Rather than thinking of this as a cruel punishment, think of it as a chance to get visibility with the leadership team and to make a real difference to the company's operational effectiveness.
From 2020, financial reports in Europe will have to be filed in a single electronic format, which puts you at the heart of implementing a new reporting requirement – one that could touch every part of your reporting process, from how your company pulls together information internally to how it presents its message externally. Figuring out the best strategy for moving your company's reporting into the digital age has major implications for your business.
Your new role means developing a vision for tomorrow's reporting and evaluating the most cost-effective path to achieving that goal. You will need to be able to communicate the available options to your leadership team.
Rather than disliking you, your boss may just think you are the best person to deliver on a pretty important job.
Q I can't help wondering whether investors bother with the annual report these days. Its value is surely dwarfed by the limitless potential of big data.
A The life of the professional investor used to be so straightforward: a spot of financial analysis followed by an extravagant lunch. The internet put an end to all that. Access to limitless information created limitless opportunities to research sectors, competitors and products. Lunching al fresco has been replaced by lunching al desko.
But does big data spell the end for the annual report? Absolutely not.
Not every investor has access to the tools that allow them to exploit the big data potential. And the value of the annual report goes beyond simply plugging a hole for those out of the big-data race. Investors still want to see management's view on operations, the competitive environment and the risks they face. They also depend on access to credible and comparable financial information to make sense of the economic returns that a company offers.
But that doesn't mean that everything still has to be reported in a nice, glossy physical document. Controversial though this may sound, I do wonder whether it is time for the annual report to enter the digital age.
Q My daughter used to think she would take a leaf out her father's book and become an accountant. But as she approaches her A-levels, she is talking about getting a 'proper trade' – perhaps training to be a plumber. I'm trying to dissuade her. Any tips?
A Are you kidding me? You would turn down the opportunity to have a plumber in the family? Crazy talk.
Seriously, I suspect that all you want is for your daughter to have a career that combines a degree of financial security (allowing the bank of mum and dad to shut up shop) with day-to-day job satisfaction. I know it is hard to believe, but there are people out there who find fulfilment in jobs that do not include balance sheets – such as plumbing. Provided your daughter's decision is an informed one, that's to be respected.
But how can you help her with her decision? You might consider trying to arrange for her to shadow both an accountant and a plumber for a few days. Get a smell for both professions, so to speak. Then take a step back and allow her to make up her own mind.
If you are still determined to take a more active approach to dissuading her from the path of plumbing, you could remind her that financial statements are like the plumbing of a company – everything flows through them.
Alison Thomas is a consultant
"The life of the professional investor used to be so straightforward: a spot of financial analysis followed by an extravagant lunch"