To attract the right talent, you need to be realistic, have a strong employer value proposition and choose your recruitment agency with care, says Adrian O'Connor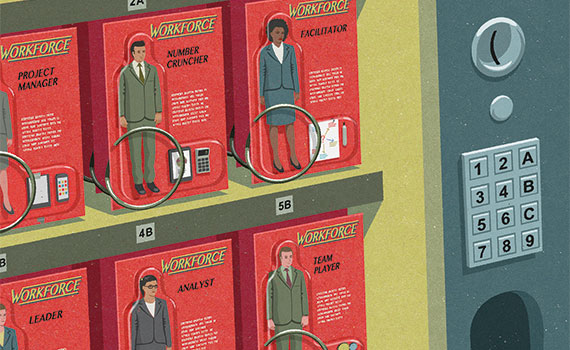 This article was first published in the April 2018 China edition of Accounting and Business magazine.
The jobs market for accountants is going through a whirlwind of change and this is having a big impact on recruiters. We keep hearing about the skills shortage, which is in part created by the need for professional back-office accountants well versed in the latest technology for processing, data management and data analytics. At the same time there is an increasing need for finance professionals who can act as strategic advisers to the business.
In terms of the hiring process itself, every company will benefit from having a strong employer value proposition (EVP) to attract the best talent (see box). This is likely to be a key, or deciding, factor for financial professionals looking to make their next career move.
As a recruitment manager, having realistic expectations of who you are trying to hire is crucial. It sounds obvious, but it's often overlooked. Don't try and bring in a like-for-like replacement if an employee is leaving. Rather, think back to what that individual was like two years ago – particularly if they are moving to a more senior position in another company – and be pragmatic: identify someone who has 60% of the skills required but who will take the opportunity to learn on the job and then stay.
Appointing a recruitment agency can speed things up, but it's important to find the right one. Some consultancies are little more than CV factories, so look for one that understands the issues you face and can offer solutions. An efficient agency will use its contacts and expertise and take a targeted approach to talent attraction.
Any agency you work with should make the effort to understand – and be willing to communicate – your employer brand and EVP. A recruitment consultancy often represents the first 'direct' conversation between an employer and its future talent, and so there must be a high level of trust to ensure the right brand values are delivered. The recruiter should be able to gauge which people will fit culturally within the business, and only put forward those who have the relevant qualities. The image that the recruiter presents to each potential candidate should be an extension of the standards the applicant will expect from the employer once they are taken on.
Communication is a two-way street and listening to the advice of your chosen agency is important. Its only goal should be to find you the best candidate at the right price within the specified timescale. As an employer, you need to run the recruitment and interview process as you would any other business project: with clear timelines, a well-defined set of responsibilities and deliverables, and a clear completion date. This will allow all parties to know what is expected and enable diaries to be managed. It will also provide a structured approach to the process and give the candidate a positive view of the brand. This extends to good-quality feedback from both the employer and jobseeker so that everyone knows where they stand.
Finally, when recruiting financial professionals, there is a real need to be thorough yet quick. The market is competitive and time kills all deals. While you may have a compelling offer, so do your competitors. Candidates have far more choice than they used to, and it is not always realistic to expect them to work to lengthy timescales.
While there is every reason to think that the much-hyped war for talent is pushing accountants' remuneration packages upwards – and that this might pose more of a challenge for recruitment managers as they bid to secure the best talent at a competitive rate within a tight market – the challenge is not insurmountable. And ultimately, it is good news for the health and continued growth and wealth of the accountancy profession as a whole.
Adrian O'Connor is founder of Global Accounting Network
"The recruiter should be able to gauge who will fit in culturally with the business, and only put forward those with the relevant qualities"