Funding is key to audit regulators' effectiveness. But how much do they need, and who should be chipping in?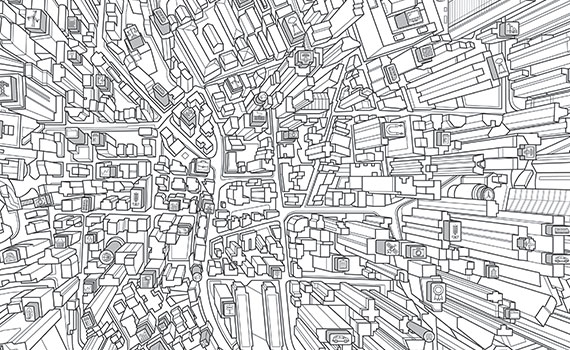 This article was first published in the October 2018 China edition of Accounting and Business magazine.
How much funding do audit regulators need? And who should fund them? The questions are highly topical, if not necessarily easy to answer.
In the UK the government-initiated comprehensive review of the Financial Reporting Council (FRC), led by John Kingman, is examining the regulator's effectiveness. The review includes a consideration of who should fund the FRC and how, and the impacts of the current funding arrangements.
Elsewhere, the Hong Kong government is setting up its own Financial Reporting Council, amid considerable debate about its potential independence from the audit profession and its funding adequacy. Some commentators warn the proposed budget of HK$90m (£8.7m) will leave the regulator insufficiently resourced to be able to do its job properly.
Questions on how audit regulators around the world are funded have recently been posed by professional accountancy organisations and audit regulators. It is therefore a timely moment to look at a sample of regulatory bodies internationally to see how much funding they receive and who supplies it.
The table here captures this information for eight audit regulators (all members of the International Forum of Independent Audit Regulators (IFIAR)). Only regulators that issue annual reports with sufficient detail (preferably in English) were included. Some regulatory bodies were excluded on the basis that their activities extended so far beyond audit regulation that any funding comparison would be meaningless.
Even among the organisations listed in the table, very few are 'pure' audit regulators. Most bodies have other responsibilities, including setting accounting standards and corporate governance codes, registering businesses and regulating many other players in the financial markets. The funding these bodies receive will clearly be spread across their activities, making it difficult to establish the costs of pure audit regulation. Other regulator variations include whether they focus on auditors of public interest entities (PIEs, or listed companies) or cover the wider audit profession.
As to where funding comes from, again there is no uniform approach. For example, Canada's regulator is funded entirely by listed companies while the Finnish regulator is funded by audit firms alone. Many regulators – including those in the UK, the US, France, South Africa and Singapore – have a mixed funding model. This may include some government funding, whether directly (as in South Africa) or indirectly – in the US, for example, the Public Company Accounting Oversight Board is largely funded by the Securities and Exchange Commission (SEC), which is itself dependent on Congress for its money.
Which model is best is a matter of debate. Some people believe only those who benefit from regulation should pay for it. Others suggest there is a public interest aspect – auditing benefits society – so some government funding should be provided. Whatever the model chosen, there should be a consensus that the regulator's governance framework is sufficiently robust to ensure its independence from the audit firms it regulates.
It is also vital that while audit regulators should have sufficient funding to operate effectively, the funding regime should not constrain audit market competition. 'Establishing effective audit regulation costs money: it cannot be done cheaply,' points out Sha Ali Khan, ACCA's director of regulatory development. 'That said, it is essential that the cost of market entry is not prohibitive because that would deter market entrants and adversely impact the efficient operation of the market.'
Getting the balance right is important for financial stability. 'Audit regulation is much more than simply ensuring confidence in the market for audit services,' Khan says. 'It is fundamental to the regulation of the securities markets, which promote investment and thereby generate economic growth and prosperity.'
Sarah Perrin, journalist
| Country | Regulator | Data source | Funding amount | Where the funds come from | Audit firms regulated | Other activities |
| --- | --- | --- | --- | --- | --- | --- |
| Canada | Canadian Public Accountability Board | 31/12/2017 year-end financials | C$16.3m (£9.6m) | Canadian reporting issuers (ie listed companies) | 286 registered audit firms (listed company auditors) |   |
| Finland | Auditor oversight unit within the Finnish Patent and Registration Office | 31/12/2016 year-end financials | €0.33m (£0.28m). Anticipated budget for 2017: €2m (£1.7m, based on IFIAR profile) | Audit firms | 1,500+ registered audit firms – 157 inspections | Examinations for auditors |
| France | Haut Conseil du Commissariat aux Comptes (Supreme Council for Statutory Audit) | 31/12/2017 year-end financials | €14.975m (£13.304m) | Audit firms €6.243m (£5.547m) Compagnie Nationale des Commissaires aux Comptes (French Institute of StatutoryAuditors) €4.281m (£3.803m) Other income €4.285m £3.807m) Other €0.165m (£0.147m) | 6,439 (of which 328 are PIE auditors and 6,111 non-PIE auditors) |   |
| Malaysia | Audit Oversight Board (part of Securities Commission Malaysia) | 31/12/2017 year-end financials | RM1.971m (£0.359m) | Auditor registration fees RM1.865m (£0.35m) | 54 registered audit firms, 351 individual auditors, and PIE auditors |   |
| Singapore | Accounting and Corporate Regulatory Authority | 31/03/2017 year-end financials | S$77.7m (£50m) – total income for all activities | Registration fees for business entities, public accountants and public accounting entities, and fees from audit inspections | 684 accounting entities | Regulation of businesses and service providers; administration of documents for both; promotion of public awareness about new business structures, compliance requirements and corporate governance practice |
| South Africa | Independent Regulatory Board for Auditors | 31/03/2017 year-end financials | R94.8m (£5.6m) | R66m (£3.9m) from regulating auditors, R29m (£1.7m) from government | 4,259 registered auditors – 23 firms inspected |   |
| UK | Financial Reporting Council | 31/03/2017 year-end financials | £32m | Listed companies, professional accountancy bodies and audit firms, actuarial profession, insurance companies and pension schemes    | 23,026 registered statutory auditors – 139 inspections | Setting corporate governance code, actuarial regulation, financial statement review and public sector audit |
| US | Public Company Accounting Oversight Board | 31/12/2017 year-end financials | US$269.4m (£199m) | US$268m (£198.3m) from the SEC, US$1.5m (£1.1m) from accountancy firms | 1,925 registered firms | Standard-setting for public company auditors |