China's ambitious plan to develop a Greater Bay Area to reap the benefits of creating a vibrant megalopolis hinges on the acquisition and mobility of its talent, says Chris Davis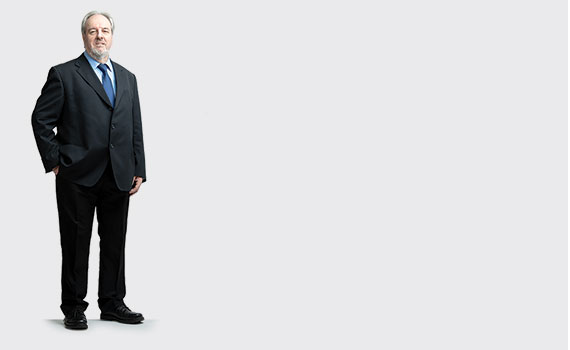 This article was first published in the June 2019 China edition of Accounting and Business magazine.
China's grand scheme to develop a Greater Bay Area to rival its more famous US and Japanese counterparts, with Hong Kong as a 'prime' hub, has been the talk of the town since the blueprint was released in February. The Guangdong-Hong Kong-Macau Greater Bay Area (GBA) brings together the two Special Administrative Regions of Hong Kong and Macau and nine municipalities in Guangdong Province.
With a population of close to 70 million and a total GDP of US$1.53 trillion, there is even talk of the GBA becoming Asia's version of Silicon Valley and Wall Street rolled into one.
The ambitious project offers a great deal to be excited about. Similar to nearly 40 years ago, when Hong Kong entrepreneurs seized the moment when China opened for business, Hong Kong residents are being urged to do the same again. Under the blueprint, Hong Kong will serve as an international financial centre, a logistics, trading and aviation hub, and an arbitration centre.
The increased connectivity and integration of the GBA is expected to enhance the movement of goods and services, capital and information within the region. In order to harness the GBA's full potential, however, it also requires the effective mobility of workforce talent within the region.
Speaking at the inaugural meeting of the ACCA GBA advisory board held on 30 April, Jane Cheng, head of ACCA Hong Kong, emphasised that talent is the most critical factor for the successful development of the GBA. 'With a strong member network, ACCA is well positioned to engage its experienced members to come up with recommendations for enhancing talent acquisition and mobility,' Cheng said.
The board recommends that businesses in the GBA offer short-term internship programmes to university students and young working adults. And to capitilise on the career opportunities the GBA offers, the board also recommends that individuals maintain an open mindset, embrace different cultures and be opportunity-driven.
However, according to a recent ACCA survey of just over 350 ACCA members in Hong Kong and Southern China, only 6% of the 197 Hong Kong respondents currently work away from the city. And, significantly, 41% indicated that they would not consider working in another GBA city. Meanwhile, when asked if they prefer frequent travelling or relocating to a different city in the GBA for work, both Hong Kong and mainland respondents would opt for frequent travel.
Thankfully, in preparation for its role as a key GBA city Hong Kong's transportation systems have been considerably expanded during the last five years. The 55km Hong Kong-Zhuhai-Macau Bridge and the Guangzhou-Shenzhen-Hong Kong Express Rail Link – connecting Hong Kong with the mainland's 25,000km national high-speed rail network – were completed and opened last year.
Perhaps an integrated transportation backbone provides the ideal solution for accounting professionals who don't want to move away from home for work?
Chris Davis is a freelance journalist who writes for business titles in Asia.
"There is even talk of China's Greater Bay Area becoming Asia's version of Silicon Valley and Wall Street rolled into one"