Geeta Degaonkar
Don't have a glass ceiling in your mind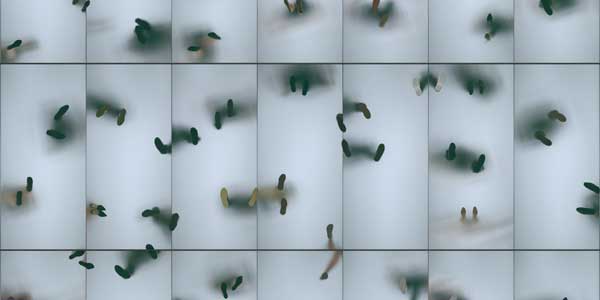 "'I come from a very humble background, and while we might not have had a lot of money for entertainment and other things, we always had money for education. My father said: "I don't want you to waste time walking to college or going by bus, you need to really study and make it effective"."
He bought her a car at an early age to instil confidence and to break the gender bias as in those times it was very unusual for a girl [in India] to drive at such a young age.
Not only that, but he taught her to maintain and repair it as well:
"He always had this advice: "I want you to be independent in life, and I want you to make something out of your life, and not just be married"."
By the age of 17 Geeta was already working as well as studying, setting up a part-time advertising agency and sometimes attending events abroad.
After studying management at university in India, she joined an insurance company as a management trainee, in an environment where trainees, especially female ones, were expected to be seen and not heard. She was taking notes in a meeting when the marketing manager said he wanted to hire a public relations (PR) and communications specialist.
"The CEO said we have this bright young lady here why not give her a chance? But the marketing manager said I do not think she is fit for the role. She does not have the experience."
Others supported the move and at the end of the meeting the CEO asked if anyone else wanted to say anything?
"I said "yes, I want to say something. I will take this opportunity and I will do whatever it required to be done. If I don't do well, hire someone else". And he said, "OK, you have the job""
That experience taught Geeta always to voice her opinion.
"If you have a glass ceiling in your mind, you will not always get up and grab that opportunity."
She quickly learned the 'tricks of the trade' and soon the marketing manager was recommending her for a bonus. It's an experience to which she continually returns.
"As you progress in your career sometimes you do become complacent, you do feel stagnant. You have to keep pushing yourself to remind your older self of when you were aggressive and you used to fight for your rights, when you wanted to take the world on."
Geeta's next role was for a financial service company that wanted to set up a shared services centre in India, and this has been where her career has focused ever since, working for companies such as Tata Business Services and Thomas Cook (India) Ltd in leadership roles and now leading the shared services centre - India - for oil and energy company, Worley.
It's an area where she feels there is a growing need for professionalism, and for the last few years she has been engaging with ACCA to develop its representation in shared services.
'We will have a mix of chartered accountants and graduates as the requirement is for the shared services centre to move up the value chain by undertaking complex global finance processes and evolving a more strategic role', she says. 'In a global shared service centre our stakeholders are CFOs and CEOs, so the ACCA qualification can definitely give confidence that we have the right kind of people.
"As members of the shared service centre, they are now becoming more like business consultants to the organisation, showing it a mirror of what is going wrong or what can be improved. It will also [help] organisations navigate the reskilling required by automation and AI."
She says she is encouraged to see more women coming through in accountancy and finance, but worries that young people may focus too narrowly on their careers.
"They don't keep an eye on the changes and advances. Education is not just about passing exams but [about] learning new things and being inquisitive about what's happening in the world. I'm still a student of life."
Reflections
Being inquisitive is a strong attribute.
Don't focus too narrowly on your career aspirations.
Take the chances open to you.
Keep fighting for your rights.