The latest article in our 'basics' series looks at how the views you share on social media platforms aren't your personal property but can impact on your profession and career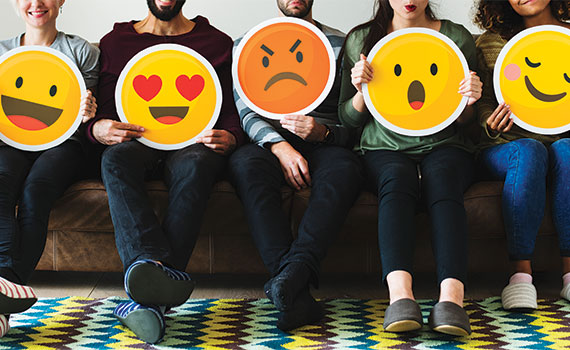 This article was first published in the April 2019 UK edition of Accounting and Business magazine
Maroon yourself for a moment on a desert island. You have plenty of food and drink supplies. You lack only human contact. Luckily, you have a fully charged smartphone with wifi. Online an angry world leader is tweeting. The latest edition of AB magazine has just gone live. A kitten is skateboarding. All is right with the world. You can send AB articles on LinkedIn, mute the world leader's angry tweets, and email the kitten video to friends.
Social media has a lot to recommend it to professional accountants in their personal capacity – as long as you are mindful of the pitfalls. 'It's great for putting across the best version of yourself,' says Sharon Critchlow, business owner and ACCA Council member. 'People might worry about saying the wrong thing, but if you're conscious of what you're posting and know what your values are, you are on safe ground.'
But not everyone is as self-aware. In 2018 an ACCA member was severely reprimanded by ACCA's disciplinary committee for breaching its code of conduct, and had to pay £9,000 in costs. During the hearing, the committee described the posts as 'derogatory, homophobic, racist, sexist and highly offensive'. The member, who was clearly identifiable as an ACCA member on his Facebook page, acknowledged that his posts 'were totally inappropriate and that they had the potential to cause serious harm and offence to third parties'. He said he was 'mortified'.
In 2018, the Solicitors Regulation Authority charged a lawyer with posting offensive tweets. It was clear from his Twitter feed that he was a lawyer. The Solicitors Disciplinary Tribunal fined him £2,500 and ordered him to pay £10,000 in costs. It found he had acted with a lack of integrity and failed to uphold the confidence that the public places in the profession. The tribunal acknowledged that the solicitor had himself suffered 'abhorrent' online abuse, which 'it considered to be of the vilest, most extreme and unacceptable nature', but it still found him to have contravened the professional code of conduct.
Other than via professional bodies, there are few routes for complaints against online conduct. The UK has no single watchdog for online activity, although the government published a range of measures last year and is working towards new legislation.
Meanwhile, if you find yourself on the receiving end of abuse, don't be tempted to respond in kind. Take a step back and try to defuse a situation that could become heated. Make sure your own posts can't be seen as abusive or offensive, either now or in the future.
Caroline Sefton and colleagues, ACCA Investigations Department