Increased automation, rising audit thresholds and a host of other pressures on small and medium-sized practitioners all contribute to the view that it is time to specialise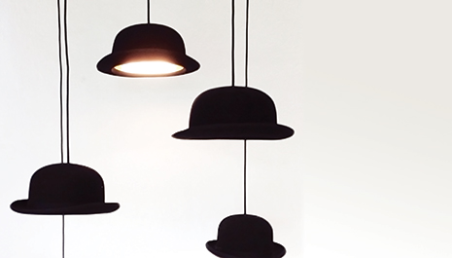 This article was first published in the May 2016 UK edition of Accounting and Business magazine.
With the number of business startups in the UK at a record high, the SMP sector should be an exciting place. Yet considering that only 45% of new companies in 2015 were expected to survive to 2020, is there more that practices could be doing to secure the future success of their clients? And are practices fearing the disruptive change brought about by technology, or embracing it to enhance their services and client relationships?
It's no surprise that accounting and business software providers are firmly in the glass-half-full camp of technological potential and opportunity. 'It's like a renaissance: old rules are being thrown out; new ways of working are coming in. It's fascinating watching it play out – the way technology has a transformational quality. The PC was amazing, the internet was amazing, but in my view that was just a preamble to what's happening now, with the real revolution off the back of cloud and new devices,' says Gary Turner, MD of software provider Xero.
This, says Turner, is likely to mean the SMP space will look very different in 10 years' time. He says accountants are being squeezed from both ends, with customers and the government wanting them to digitise. Meanwhile, the larger, older SMPs may start feeling squeezed, with Big Four firms moving into the SME market from one side and startup practices using cloud technology on another.
The report UK Accountancy Insights and Benchmarking 2015 – co-authored by SME finance solution provider Syscap, and fellow business software developers IRIS and Panalitix – concurs that the accountancy profession is going through a period of disruptive change, under pressure from new technology that is commoditising traditional services and cheap overseas providers. However, it also suggests there are opportunities for practices to diversify their service offerings, mainly by deploying technology to automate the compliance side of their business while expanding the client support and value-added services.
Sean Read, sales and marketing director at Syscap, describes the sector as 'a huge, fragmented mosaic of firms of different sizes, service provisions and sectors. One way this mosaic might simplify over time is by firms specialising'.
Pick a speciality
For Rudy Chen, founder and director of Yes Accountants, specialising in services for startups is a way of decommoditising. 'Each year around half a million new companies are setting up,' he says. 'The new startup market is there, with younger and younger people at the helm. I have clients who are 25, 26 years old – and they're getting more aggressive.'
Similarly, Wesley Rashid, founder of The Accountancy Cloud, which specialises in financial services for tech startups, says that key to his firm's success is positioning itself not as a 'typical accountant' but as a long-term partner. 'This means moving outside a retrospective role, striving to be proactive and getting a feel for what's on the ground to give useful insight to our clients so they can make business decisions that will impact their success.
'Some tech startups can go through two or three rounds of fundraising within the first two years of operating in order to become global businesses,' says Rashid. 'A traditional, one-box way of handling accounts for those types of client just isn't going to work.'
The notion that traditional, 'shoebox' accounting is losing its value in contemporary business is not new. Talk of SMPs needing to 'diversify or die' in the face of service commoditisation has been around since NatWest was expected to buy up every practice and take over the SMP market 20 years ago. 'But it hasn't happened,' points out Banaras Azam, director at DH Business Advisors. 'Some of our clients are using bookkeeping and payroll services from abroad; because a lot of it is automated, it can be done outside your immediate vicinity. But those people who need good advice will still prefer something domestic, and although some of our clients will seek help from abroad, the end results are strategised and decided upon here,' says Azam.
Offshore companies, particularly in Asia, are proving capable of performing compliance tasks equally well, for a fraction of the cost, and are very aggressive in their selling techniques. This, according to Read, will force more UK practices into evaluating their businesses, especially those historically reliant on audit and compliance work, which clients will see increasingly less value in sourcing domestically.
'It's harder to suddenly evolve into a more consultative type of practice, where you're trying to be on the front foot for your clients, and trying to get your clients on the front foot – but that's where the future lies. Audit-driven practices are the ones most immediately threatened by cloud solutions and offshoring,' says Read.
The customer experience
So, how can an SMP go about diversifying? The report recommends giving clients more contact time and increasing the value of that time to them; creating and promoting new services that give clients extra support; and becoming real-time accountants. Rashid, Azam and Chen point out they have been quick to integrate new services and offer clients extra by integrating technology and providing a supportive, growth-orientated level of service.
These strategies are echoed by Turner: 'The smart practices are not just thinking about the point-to-point service; they are also thinking about customer experience – and that's where they can build competitive advantage.'
While some warn of technology diminishing the role of the accountant, others – software providers and accountants alike – see the potential for greater business partnering, but with caveats. 'Real-time accounting is something I'm promoting, trying to get clients to monitor their finances as a real-time business as opposed to a traditional shoebox approach, where we churn out accounts for compliance sake,' says Chen. 'The kind of technology that allows startups to look at their finances in real time does attract them; however, there's a higher cost attached to it, so it all depends on the client's needs.'
Rashid warns that there has to be some control: 'We want to make sure the information we provide is up to date, which can only really come from us. You can do a self-serve model, but investors won't see it as credible information.'
For Chen, accountants still play an important role in interpreting financial figures to their clients. 'Accountants have to wear different hats in order to tackle all business scenarios: an accountant's hat, a tax adviser's hat, a business adviser's hat, or an auditor's hat.'
Neil Johnson, journalist
"Accountants are being squeezed from both ends, with customers and the government wanting them to digitise"