Massive open online courses are forcing business schools to reconsider the content of their MBAs and compete more fiercely in an area increasingly influenced by technology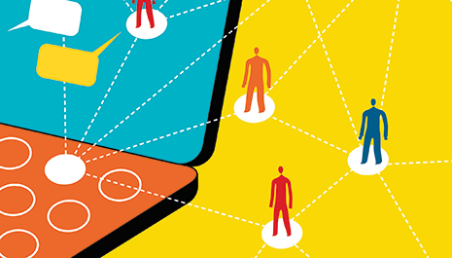 This article was first published in the November/December 2016 UK edition of Accounting and Business magazine.
It may well be expensive and demanding and have tough entry requirements, but a master's degree continues to boast clear advantages for those prepared to commit. From a higher salary to greater career opportunities, a better business network to new skills and knowledge, the benefits of an MBA are well documented.
But the price tag can be too formidable an obstacle for some. Indeed, the eye-watering US$187,290 fee for the Executive MBA programme at Illinois-based Northwestern University's Kellogg School of Management – at the time of writing, the most expensive MBA on the planet – would deter more than a few.
For the large number of people who simply cannot afford the time or the money to attend a business school, often in another country, the growing profile of the online MBA opens up the qualification to them.
Online MBAs
'Physical attendance is still seen as the gold standard, but the benefits of in-person study are notoriously difficult to quantify,' says David Kernohan, senior co-design manager of Jisc, an organisation that champions the importance and potential of digital technology for UK education and research.
He adds: 'Distance learning has become very popular for postgraduate employment-related courses, allowing for learning on the job. The other huge benefit is convenience. Study can be fitted around work and family commitments – helped by most online courses being offered part-time.'
The reputation of online MBAs also continues to flourish. The Oxford Brookes Global MBA, which was developed by the business school and ACCA, was recently ranked fifth in the world and third in the UK in the QS Distance Online MBA rankings, published by higher and business education analysis firm QS Quacquarelli Symonds (see box). And at US$26,861 it's a fraction of the cost of other top-ranking full-time courses.
The Oxford Brookes Global MBA programme has received AMBA accreditation (the Association of MBAs). To complete the programme, ACCA members will require a minimum of three years' professional or managerial work experience.
While online MBAs are much cheaper than attendance-based courses, they can still be too expensive for some. In this situation, the massive open online course (MOOC), a relative newcomer to the market, makes a master's a viable proposition.
Massive take-up
MOOCs are the newest big thing in the quest to enable higher education for all. An enormous amount of venture capital money is being invested in emerging online platforms that enable the delivery of increasingly sophisticated and interactive course content to participants, who can number from hundreds to tens of thousands.
'MOOCs are offered free of cost to learners,' explains Kernohan. 'They are delivered at a huge scale: in the early days there were 100,000 students on a single course, but generally there are more than 1,000 learners. The pedagogy is characterised by short videos, interspersed with multiple-choice quizzes.
'Though some attempts are made to foster student interaction, this is usually unstructured and often unmonitored. In the majority of cases, students are not offered academic credit for their study on a MOOC.'
These new models are putting pressure on business schools, whose businesses are already being disrupted by technology, competition, university fees and increasingly stringent employer and employee needs, according to a report by ACCA and education consultancy CarringtonCrisp called See the Future.
The report shows that business schools are reconsidering the content of their MBA programmes, with a growing shift towards a multidisciplinary approach to meet the demands of students and companies.
It also reports that over 90% of respondents think that technology will promote the growth of new business models for business education, and that business schools will develop flexible degrees that allow students to mix study and work.
Meanwhile employers say they want value for money, with quicker, cheaper and more substantial impact from training and development.
At the forefront
ACCA has been championing MOOCs for some time, having originally partnered with FutureLearn, a MOOC learning platform set up and owned by the Open University. ACCA's innovative online learning programme, ACCA-X, delivered on the edX platform, which opens up access to the accountancy profession for thousands of individuals and businesses, recently celebrated its first anniversary.
Since launch, ACCA-X has seen enrolments top 150,000 for its two free courses (introductory and intermediate financial and management accounting) and its three paid-for courses (Accountant in Business, Management Accounting and Financial Accounting), which all form part of ACCA's Diploma in Accounting and Business.
Sign-up statistics show that demand for ACCA-X is growing in Asia Pacific and in developing economies. The programme also appeals to a wide range of age groups. The average age of the ACCA-X learner is 28, while 33% of learners are 25 or under, and 13% are 41 or over. Students from almost every country and territory in the world have enrolled for ACCA-X.
'ACCA pioneered the offer of recognised credit for MOOC study and assessment in partnership with UK MOOC platform FutureLearn,' says Kernohan. 'The offer of credit is usually coupled with a charge for the course and more rigorous assessment (or, indeed, actual assessment), leading to smaller numbers and a more traditional online learning approach – a promising development but not one with many links to the early "educate the world for free" rhetoric.' ACCA says its paid courses enjoy higher engagement rates than are typical for free MOOCs.
There is a steady move towards online learning among most institutions, especially for postgraduate professional courses, but one major concern with MOOCs is the poor completion statistics.
Kernohan says: 'Platforms argue that only students who complete one course should be counted as starting it for the purposes of completion percentages, or that students may meet their individual learning goals without completing the course.
'The founder of MOOC pioneer Udacity, Sebastian Thrun, memorably described the MOOC as a "lousy product", which may be closer to the truth. Surely if learners enjoyed the MOOC experience, they would complete the courses in greater number. No major MOOC platform has publicly released learner number data since 2014, suggesting that completion remains low and/or enrolment is falling.'
MBA programmes – and MOOCs – come in all shapes and sizes. Each varies in its admission requirements, content, programme length, costs and other factors. The key is to find one that fits your needs, lifestyle and budget so you can achieve your goals.
Beth Holmes, journalist
"Physical attendance is still seen as the gold standard, but the benefits of in-person study are notoriously hard to quantify"