Ageing populations, training needs and globalisation are just some of the issues impacting on the public sector in China, Malaysia and Singapore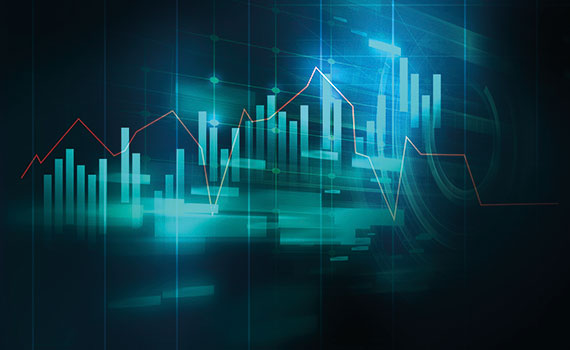 This article was first published in the November/December 2017 China edition of Accounting and Business magazine.
China, Malaysia and Singapore are all success stories. China is the world's second-largest economy and plays an increasingly influential role in world affairs; Malaysia is an increasingly significant economic hub, a key party of the infrastructure for the Asian market and economy; and Singapore – one the richest countries in the world – is a major hub for business and technology with its success vital to the fortunes of the wider region. In the public sector, developments and challenges offer significant opportunities for professional accountants to help drive value.
Of course, all three have challenges. Given its high dependency on global trade Singapore has to ensure its economy is resilient and sustainable. China is still classed as a developing economy and as the world's largest exporter it depends on global trade, plus with an ageing population has to secure its talent pipeline for continuing growth as it shifts from manufacturing to services. Malaysia, too, faces challenges of supporting an ageing population by attracting talent to the country while investing in education to produce home-grown skilled workers. These factors pose questions for public services and the role that financial professionals will play in reforming and delivering the level of services required.
Stability in the global economic infrastructure is important for all three countries but they also face home-grown risks. As a proportion of GDP, China's household debt more than doubled in a decade to 40%; Malaysia has a higher household debt ratio than China and at 66% the country has a higher external debt to GDP ratio than other regional economies. The key issues for Singapore are reliance on foreign labour and stability of the national tax revenue, which are tied to the buoyancy of global, open trading conditions.
All three are at risk of international political volatility; uncertainties over the future of the Trans-Pacific Partnership following the US withdrawal affect the whole region. They also have individual concerns: as a major port Singapore is susceptible to disruption from conflict or oil price shocks, and both Malaysia and China face questions over governance. All three are pushing ahead on international initiatives. China has launched an infrastructure plan – a new Silk Road trade route that would boost its influence further – while Malaysia and Singapore are members of the ASEAN Economic Community.
Society's changing face
China is the world's most populous country and the percentage of elderly is increasing faster than anywhere else; by 2050, 27.6% will be over 65 (in 2010 it was 10%). This change – which is also faced by Singapore – puts pressure on those of working age. Malaysia emphasises enhancing diversity in the workplace with the government supporting women's progression at work.
In China there is high participation of women in the workforce but few are in leadership roles and a gender pay gap exists with signs that is increasing under the second-child policy discrimination. The government has the complex task of managing the needs of a diverse workforce and dealing with issues such as internal migration from rural areas into large cities. As part of this mix, Chinese public sector organisations need to attract and retain talent as ACCA's research – 50 drivers of change in the public sector – found the majority of finance professionals expect to move roles within two years.
For Malaysia, the quality and availability of the talent pool – exacerbated by the relatively low participation of women in the workforce – and challenges in delivering the right quality education is threatening to hold back its development into an advanced economy over the next decade. The research notes that only 25% of the country's labour force is composed of highly skilled workers, compared with 54% in Singapore.
China is struggling to impart skill and knowledge at school that sufficiently matches labour market needs, particularly as the deep structural changes to the economy imply a continuous need to upgrade workforce skills.
In contrast, Singapore has a good track record of preparing students for the job market while in education, working with employers to tailor the curriculum and resulting in consistently low unemployment at around 2%. Singapore welcomes in a highly skilled workforce from across the world, although the government has adopted the Fair Consideration Framework aimed at Singaporeans.
Government modelling
In line with its emphasis on skills, Singapore is a global leader in digital government and has adopted new business models including moving public sector activities online to reduce cost and improve efficiency and users' experience.
The government of Malaysia has looked to the public private partnership (PPP) model as one of the key instruments in implementing government programmes and boosting infrastructure in different sectors. While Singapore – an early adopter of PPP – is shifting away from the approach.
In China, government has a significant influence on business through 116,000 state-owned enterprises (SOEs) which account for one-fifth of economic output; the government is reforming SOEs with the aim of producing a more flexible, mobile workforce. The country's ability to innovate has become a subject of discussion as leaders face the need to understand changing business practices and operating models. The speed and duration of business cycles pose problems, partly because of cumbersome decision-making processes; addressing this will be required to drive public sector change – and in Malaysia these cycles are proving a source of uncertainty for business, prompting subdued capital expenditure.
The three countries are pushing science and technology trends such as big data, with Chinese government departments looking to mine records. Malaysia is one of the few countries to have a big data roadmap, and Singapore has established itself as a leader, hosting an important annual summit and investing in Smart Nation using data analytics and the Internet of Things.
Environment, energy and resources are important for all three in different ways. As a small island city, Singapore is threatened by rising water levels in the Straits of Singapore and as an urban area is subject to carbon emissions and high temperatures, and has to compete for limited natural resources. Malaysia is rich in minerals – except oil – but does face water scarcity, a problem it shares with China, where many lakes and rivers are unfit for human use. China has to assume a leading role in tackling global climate change. It is a signatory to the Paris climate change agreement, has set targets to reduce greenhouse gases, including scrapping plans to build 100 coal-fired power plants, and is looking to alternative energy sources.
China is aiming to improve the quality of accounting to improve investor confidence through the shift towards adopting international standards. That improvement includes non-financial information and integrated reporting by introducing a reporting requirement for SOEs. Singapore is set to require listed companies to adopt sustainability reports and while Malaysia has adopted international standards and is using accruals accounting, it has further to go on integrated reporting.
Peter Williams, journalist