While the Covid-19 pandemic has not dampened the Big Four's internship drive, they should beware the start-ups snapping at their heels, says Chris Davis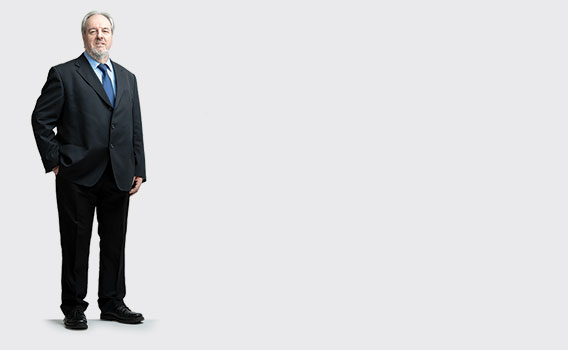 This article was first published in the July/August 2020 China edition of Accounting and Business magazine.
With Hong Kong's unemployment rate topping a 10-year high, there is generally not a great deal of good news for jobseekers these days. However, for graduates set to join Big Four firms, the outlook is better. While social distancing issues have forced some accounting firms to scale back on their internship programmes, Big Four firms are maintaining theirs.
Explaining how the Covid-19 pandemic has had little impact on the firm's 2020 graduate recruitment programme, Edward Au, managing partner for Deloitte China's southern region, says the firm remains committed to developing the next generation of accounting professionals. 'In fact, we have already hired 300 new graduates this year,' he says.
Furthermore, Deloitte is offering internship opportunities to students who are unable to return to their universities overseas. 'It's a good opportunity for them to broaden their professional practice horizons,' he says.
Last year Big Four firms in Hong Kong snapped up around 2,500 new graduates and the figure is expected to be similar this year. Even under the menace of a once-in-a-century recession, maintaining a robust talent pipeline is vital in order to sustain business opportunities within the China and Asia-Pacific region, says Andre Springett, manager of accounting and finance at recruitment firm Randstad Hong Kong. 'This is one of the reasons why a graduate recruitment programme is so important,' he says.
From a talent development perspective, Kelvin Chong, associate director at professional staffing business Walters People (HK), agrees. 'A pipeline of accounting professionals are continuously needed to support the compliance and regulatory reporting needs of listed companies,' he says.
According to Keith Wong, country director, Hong Kong, Shanghai and Singapore, at HR and recruitment agency Links International, while Big Four firms in Hong Kong are looking at the talent needs beyond the Covid-19 pandemic, they still need to work hard to attract candidates. For example, Wong points out that graduates who might previously have gravitated towards a Big Four firm are now more easily seduced by Hong Kong's growing number of start-up companies. 'Many of the new generation of candidates like the idea of a less structured career path,' he notes.
Wong also believes that the Big Four could be missing an opportunity to attract talent from a wider pool by not utilising social media, particularly as they are expanding tech opportunities. 'Experiences combined with mission and vision are what a lot of young people are looking for,' says Wong.
Unfortunately for the class of 2020, many of those experiences – at least for now – will be had through Zoom or one of its technology cousins. With safe distancing measures cutting off face-to-face interactions, so graduate training programmes – just like pub quizzes, office meetings and even first dates – remain in the virtual realm.

Chris Davis is a freelance journalist who writes for business titles in Asia.