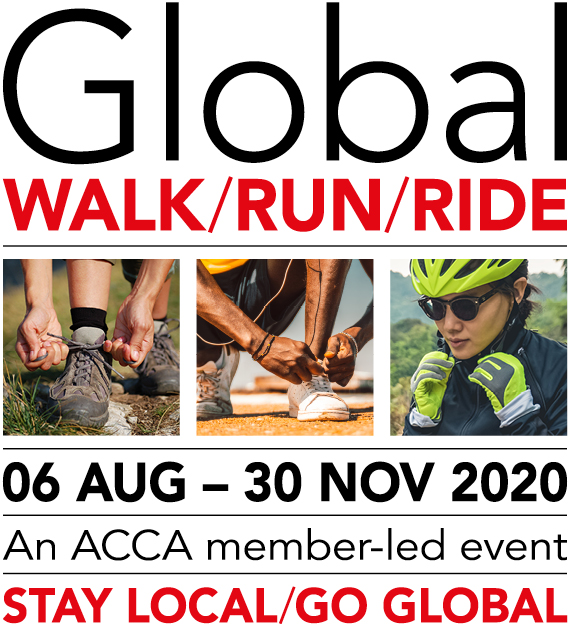 A message from Mark Beaumont BEM

Join our global walk/run/ride
In these challenging times, ACCA members wanted to do something positive. Something that connects our global community in being a force for public good.
Our idea? The first ever ACCA global walk/run/ride

By virtually connecting our 700,000+ community from every corner of the world, we're aiming to collectively walk, run and ride enough miles to reach around the world – or even go beyond!
Stay local, go global
Whether you're sprinting or strolling, every mile you cover counts. Join the fun, connect with your member networks, future members, friends and families and make a collective impact!
And, at the same time, raise vital funds for the WHO-led Covid-19 Solidarity Response Fund.
Sign up in five simple steps
Step 1: Donate at least $US10 to the WHO-led Covid-19 Solidarity Response Fund.

Step 2: Download 'Strava' App (for new users) from Apple App Store or Google Play Store. Create an account, if you don't have one. Search for the 'ACCA Global Run' club and request to join.

Step 3: Complete our Google Form and provide details of your WHO donation and Strava account name.

Step 4: Now you can record your activities via Strava. You will also receive alerts on upcoming activities about the run. Take advantage of these opportunities to connect with your global member network!

Step 5: Post your photos and videos on social media with #ACCAGlobalRun. Let the whole world know of this event!