Alice Yip, FCCA
Alice Yip, an audit partner with KPMG China based in Hong Kong is experiencing BRI first hand.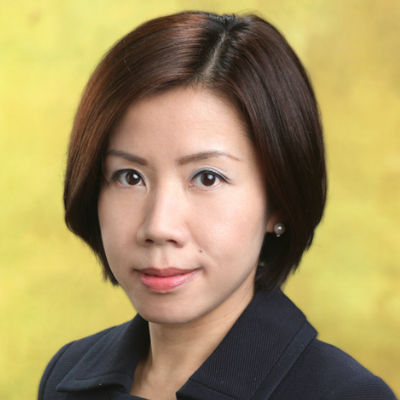 In the profession 22 years and elected to ACCA Council in 2017, Alice is currently the lead partner for a group investing in Myanmar and Cambodia which is engaged in the construction, sale and leasing of fibre optic telecommunication networks.
Such an infrastructure project is at the heart of the promise and prospect which BRI offers. Alice Yip is helping the group raise funds through capital market transactions. Monies raised will be used by the Group for further expansion into BRI countries Laos, Malaysia and Indonesia.
Companies with Chinese background – such as the one which Alice Yip is helping – were investing in countries on the BRI before the official launch in autumn 2013. She says: "I have been working with this one client since 2011. The investment in emerging economies is an astonishing story which is making an impact on the development of countries and on the overall wellbeing of people. Such investors are pioneers using their funds and their expertise."
"Governments can see the progress made in China and could see that their countries could make similar progress."
Building infrastructure such as telecoms networks has a direct impact on every sector of the economy and on personal lives. The introduction of fibre optic telecommunication networks improves the coverage that an area has and also paves the way for a reduction in fees for businesses and consumers.
As an OECD report, The Development of Fixed Broadband Networks, noted in 2015: 'Enhancements to fixed broadband networks remain important despite the growth of wireless data. Wireless broadband networks still carry far less traffic than fixed networks, and they generally offer lower speeds and reliability.'
As Alice Yip says: 'In the business world effective communication is very important'. Benefits such as speed and reliability provide a boost and spur for widespread development both within a country and also internationally.
Alice Yip describes how those investing are painting a picture of the advantages that will accrue to every individual BRI country. Describing the advances made by mainland China they show how such telecom and technology benefits could be replicated in other countries.
"Governments can see the progress made in China and could see that their countries could make similar progress."
She notes that in facilitating this BRI development the role of accounting professionals is important in providing assurance to the capital markets at different stages along the journey: at the fund raising stage and then ongoing by auditing the IFRS-compliant financial statements.
Alice Yip has gained experience working with clients on capital market funding projects such as initial public offerings (IPOs) in Hong Kong and the US, and she says this work is helping her as she collaborates with fellow professionals in BRI countries to help clients raise funds for expansion plans.
More work needs to be done on promoting BRI, according to Alice Yip. She says: "We need more successful stories and case studies to showcase BRI is something real and happening." Private sector companies could believe that BRI should be left to State Owned Enterprises (SOEs) because of uncertainties and difficulties of distance from their home base.
"We need to get across the idea that BRI investments are happening. With government support the private sector could be even more successful on a larger scale."
She pays tribute to the work of organisations such as ACCA. However she is clear: "This work is ongoing, more must be done to hear more inspiring BRI stories."
"We need more successful stories and case studies to showcase BRI is something real and happening."

Alice Yip
Meet Alice Yip
Alice Yip is an ACCA council member and was elected to the council in 2017.

She is an audit partner at KPMG in Hong Kong. Dedicated to serving the consumer and industrial sectors, Alice has extensive experience in being the lead partner for initial public offerings and cross-border capital market transactions.

Alice has been a member of ACCA since 2000, and served as the chairman of ACCA Hong Kong for 2016/17. She has also participated in the Professional Development Sub-Committee of ACCA Hong Kong and contributed to the ACCA task force on various consultations on financial reporting, corporate governance and regulatory matters.

Alice is also a member of the Hong Kong Institute of Directors and the Hong Kong Retail Management Association.