Across the Asia Pacific region, ACCA offices and members are joining hands in a series of virtual forums to address Covid-19 challenges head on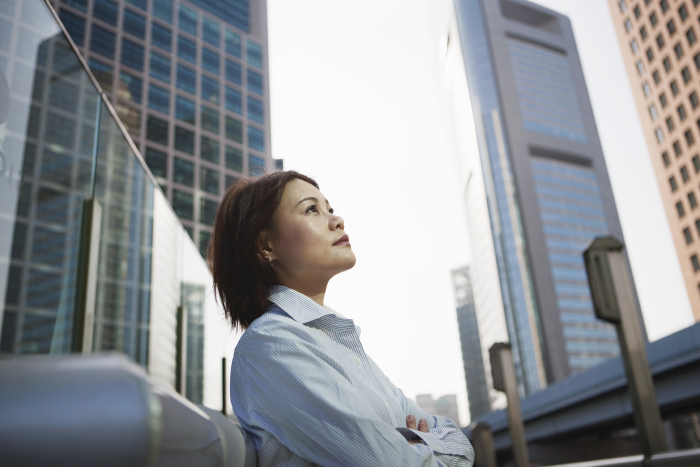 At ACCA, it is our commitment to provide the most-needed thought-leadership resources for our members' continuous learning and development, supporting them and their businesses to think ahead and thrive in an uncertain future.
By facing the unprecedented challenges of Covid-19, it is more crucial than ever for ACCA to facilitate sharing of knowledge and insights and optimise our regional strength across Asia Pacific – thanks to our vast membership and business community that spans across industries and geographies – to offer a regional Thought Leadership Virtual Forum series covering key areas of concern over the pandemic and recovery.
On-demand webinars
Watch the past events of the ACCA Asia Pacific Thought Leadership Virtual Forum series available now on demand!
Beyond Covid-19 towards sustainable organisations and practices

(This webinar was held on 17 November 2020)

Alongside its devastating health impacts, Covid-19 has shone a light on many social and environmental issues faced around the world. The pandemic has worsened existing socio-economic inequalities and reinforced the value of the natural world to our physical and mental health.

Businesses rocked by the loss of income and potentially irreversible effects of the pandemic on their business models and value chains are also facing calls to do more to help people live well, to create more resilience to shocks and to cause less harm by design. Beyond demands for less environmental damage, questions are growing about business's role in society, its societal purpose, and the lack of meaningful engagement with stakeholders about the negative social and environmental impacts of their activities.

Professional accountants are highly aware of the persistent social inequality issues, urgent environmental crises and scarring impact of Covid-19. 90% of the respondents to the recent ACCA global survey believed that organisations must increase efforts to become more environmentally sustainable and make more of a positive impact on society after the pandemic, and 75% believed that their organisations needed to do more to address social inequalities.

Join this virtual webinar to explore on the above with our speakers.

Economic outlook in an uncertain world: Unpacking the business landscape in the next 18 months

(This webinar was held on 14 October 2020)

In the recent world economic outlook report released by the International Monetary Fund (IMF), the growth projections for all countries around the world for 2020 are negative apart from China where a slight growth of 1% was anticipated. Global growth is projected at -4.9% in 2020. As the pandemic evolves with the situation rapidly changing across the globe, recovery seems nowhere in sight.

Are we optimistic that an improved economic confidence is in prospect in the second half of the year? Has the pandemic inflicted permanent impact to any business sectors? Looking ahead over the next 18 months, how will the global economy play out? How do accountancy and finance professionals anticipate the road ahead, and what are the responses and actions needed to put their organisations back on a sustainable track?

Join our virtual forum, together with our expert speakers comprising economists and industry leaders, to unpack the uncertain business landscape.
Rethinking business partnering: the new way forward

(This webinar was held on 13 August 2020)

Finance professionals are expected to play a more strategic role in businesses by creating added value and influencing business decision making based on sound finance and finance-related insights while remaining ethical.

The Covid-19 pandemic has raised the need for finance professionals to serve as crucial business partners, not just to survive through the challenging economic landscape and distressing cash flow positions but to create value and drive business performance.

How do finance professionals demonstrate their value as business partners to their organisations? What are the challenges meeting leaders' expectations? How do finance professionals harness the opportunities from insights? How do finance professionals rise to the challenge as business partners during a crisis? How do finance professionals transform to prepare for this new reality ahead?
Envisioning the new normal: Post-Covid-19 recovery strategies in the digital economy

(This webinar was held on 7 July 2020)

The pandemic has shown the importance of the digital economy in buffering the adverse effects of the crisis. However, staying still is not sufficient.

It is important to maximise business value by harnessing the growing number of digital platforms and tools to recover from the onslaught of the pandemic, explore new business models, and forge ahead by seeking new opportunities to grow and establish your own new normal post Covid-19.

Does your business or practice have a post-Covid-19 strategy? Are your staff and workforce re-skilled to thrive in the new normal? Have you transformed your business model to take into account the new reality?
SME financing in the post-Covid-19 world

(This webinar was held on 27 May 2020)

The Covid-19 pandemic and the widespread lockdowns are undoubtedly having a significant impact on businesses and economies, and the demand for financing and loans is immense particularly for small and medium-sized enterprises (SMEs).

With so many new challenges of unprecedented scale and urgency, how can enterprises survive these difficult times? What are the options out there viable for those in need of financial relief? Among a big pool of businesses who are all facing capital pressure, how can they skillfully communicate with banks on applying for loans? Without mortgage of assets, which type of loan should be applied? How can enterprises improve mobility through the various levels of supply chain?