Alex Metcalfe, ACCA's head of public sector policy, hosts a webinar on public sector insights from ACCA's latest report on the organisational impacts of Covid-19
This project is based on over 10,000 ACCA member responses from around the world on the impact of Covid-19 – one of the largest ever seen by ACCA's Professional Insights team.
This webinar sets out survey findings covering the severity of Covid-19 impacts for the UK public sector, current and anticipated response measures that are being considered, and real-life examples of how ACCA members are leading the charge in addressing this crisis.
Public sector insights: ACCA members on the frontline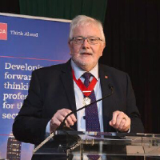 Mark Millar FCCA, ACCA deputy president and chief executive of St Elizabeth Hospice, Ipswich
'I have worked in the public sector for more than 40 years. Four decades down the line, my belief in the benefits of a strong public sector are undimmed. On the contrary – we need an active, vigorous, vibrant public sector more than ever. I believe that a respect for the public sector, investing in civic projects, supporting services that benefit all people is the mark of a civilised and caring society.
'In its essence the public sector is the place where people come together to get things done, to make the world a better place for all, and to provide the vital services that the private sector is unable to deliver.'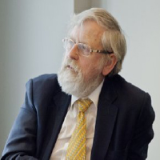 Richard Harbord FCCA, managing nonsultant – finance. From the Room 151 blog 'Covid-19 presents a challenge to financial resilience'
'Councils are very much in the front line in such a crisis and a large number of staff have to minimise, as best they can, personal risk while maintaining existing vital services, fulfil new functions requested by central government or even just keep the local machinery running where it has to. In one respect, at least, you could argue that local government had a head start, in as much as most have workable day-to-day home working policies.'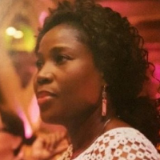 Edith Yembra FCCA, director of finance and IT, YMCA North London
'We have a young homeless hostel with 154 bed spaces. We had to empty one of the floors in our youth hostels in case our residents have Covid-19 symptoms and so can have somewhere to go to self-isolate. This creates a loss in income but it's necessary as our residents' wellbeing is paramount.
'Finance department colleagues are taking it in turns to go into work, to minimise the risk of infection. We are trying to keep morale high and support people. We have meetings every other day with the senior management teams, which help to keep morale up. We keep track of staff and illnesses and payments of furloughed staff; the role covers both finance and welfare.'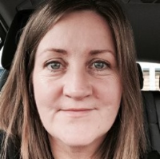 Rebecca Clegg FCCA, chief finance officer, NHS Berkshire West CCG
'It's important to get the message out there that finance roles are just as important. We might not be on the frontline, we may be at home, but we are keeping the money flowing to staff and suppliers.
'I'm taking the opportunity to work differently and trying to capture the silver linings. There is a whole new world of tech to explore. I finish each meeting talking about recovery issues, looking at what will be needed when we go in to recovery mode – this helps to keep things positive.'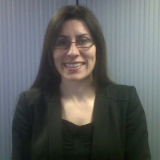 Dawn Scrafield FCCA, chief financial officer at Mid and South Essex NHS Hospitals and part of the Gold response. From an article written in conjunction with ACCA's press office
'As a finance leader for our system, working with NHS and Social Care partners, the main concern is that that we continue to work together to ensure that the financial resourcing needed to respond to the incident is aligned and we are not inadvertently duplicating efforts or resources.
'When it became apparent that the emergency response would be for a sustained period, we have established an emergency scheme of delegation to support the organisation with speedy decision making. We have also used the emergency response structure to ensure that resources that are committed are documented.
'The main priority for the finance team is to support the business continuity requirements during the incident, which means I needed to put in place a way of communicating with my team quickly so we can speedily divert resources as necessary. I also needed to ensure my team plan is resilient as and when members of the team fall poorly. All of these arrangements are good examples of sound business continuity plans in the future, which will have been rigorously tested.'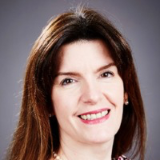 Claire Jenkins FCCA, forensic accountant, Integrity and Enforcement Unit, Companies House
'In my place of work, we were able to go to full remote working in a matter of days. Working remotely does not affect the work that I do, or with the amount of meetings I go to. I'm quite used to being agile.
'As an organisation, we've embraced the use of platforms such as Skype and Teams, so not only is my department able to work as well as usual, but I'm able to have cross-department meetings and collaborate in the same way as I have done before. This means that I can continue to be on top of my game, despite the current situation we find ourselves in, and this is important.
'Fraudsters don't take time off – they see situations like this as opportunities rather than threats. We need to be aware of this and how the fraud landscape will evolve at this time.'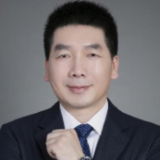 SHI Weizhong FCCA, CFO, Shanghai 10th People's Hospital
'Accountants are key to the successful planning and delivery of healthcare services. They are critical members of the leadership team and, in partnership with other healthcare professionals, ensure that the hospital is efficient and effective and the service provided achieves value for money.
'Strong digital infrastructure has also made a great contribution to the precise, scientific and dynamic responses to Covid-19. As CFOs in the healthcare industry, we play a vital role to actively promoting medical innovation. For example, the application of AI, big data, cloud computing, blockchain and other technologies in the healthcare industry can drive in-depth insights, accelarate solving problems in cell and gene, medical imaging, life science, health management, as well as medical payment, hospital management and scientific decision-making.
'Public health safety is an important part of the city governance. When refering to the governance at the city level, we should not only focus on the GDP and other tangible growth areas, but also the resilience of public health safety. For example, if we need a system that can adjust and cope with the disturbances at the worst scenario, the system should have additional capacity to manage and recover from adverse conditions and the system should be able to proactively take actions and transform itself to address the uncertainty and minimise the public loss in a quick manner.
'The establishment of public health system is a huge systematic project, which needs cooperative efforts from governments at all levels, hospitals and other public health departments, communities and individuals. As participants in all sectors across the value chain, accountants can deliver their professional insights and play a unique role in promoting public interests.'
FENG Chaojie FCCA, director, vice president, CFO, Autobio Diagnostics Co., Ltd
'Accountants can provide timely precise financial and performance evaluation reports to enhance the efficiency of healthcare personnel and funding and avoid unnecessary expenditure. Accountants can improve risk control and enhance decision making by means of innovative investment through careful budget management.
'Modern technology plays an important role in public health service delivery, decision-making and other aspects. For instance, it can effectively provide real-time medical services for remote and poor areas through telemedicine. During the outbreak of Covid-19, technologies act as an increasingly important part, like monitoring the traffic flow and managing the contact tracing. Those technologies help to predict and reduce risks by means of real-time big data analysis, digital medical diagnostic system and intelligent drone flying system, etc.
'To further improve our capability to deal with major public health crises, I have the following suggestions:
First of all, to upskill healthcare personnel, especially drawing on available skills, assets and resources for disease control centres.
Second, to further strengthen the monitoring and early predictive ability to enhance the early warning system.
Thirdly, to increase engineering capacity as it is necessary to improve the hospitals' capacity to make sure they can cope with increasing demands in a public health crisis.
Last, but not least, plan for the future by building a forward-looking digital system.'