Build your data science skills with these courses from edX and partners.
Overview
Develop yourself and keep up to date in the new field of data science. We're offering access to seven free courses, all available on the edX platform, to expand your knowledge in this exciting area. With self-paced online learning, you have the flexibility in how and when you learn.
Highlight what you have learned
All of the courses have the option to gain verified certification from the institute offering the course, and ACCA members can exclusively receive 20% off the cost of the certificates (starting at 39 USD). Verify your achievement and increase your job prospects by adding the certificate to your CV or resume, or posting it directly on LinkedIn.
IBM Courses

Take this course to learn how to prepare data for analysis, perform simple statistical analyses, create meaningful data visualisations and predict future trends from data.

Learn how to visualise data that will also enable you to extract information, better understand the data and make more effective decisions.

These courses form part of the Professional Certificate Program in Data Science with Python.
Imperial College of London Course

Learn fundamental data analysis skills so you are equipped with the ability to understand the data you encounter in your working lives and in the world around you.
Key features
Gain Verified Certificates in the courses
ACCA members can take advantage of the special offer of 20% discount off the full price of the certificates, starting from 39 USD
take the course at your own pace, studying 2-4 hours per week
gain between 8 to 24 CPD units per course.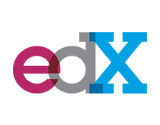 edX in partnership with ACCA
Disclaimer: These courses and outlines are provided by third-party course providers. All course bookings are subject to the terms and conditions set by the course provider. Please see individual supplier pages for full terms and conditions. ACCA takes no liability for bookings made with third-party suppliers.
Prices

Courses are free
ACCA members receive 20% off

the verified certificate price
Use code ACCA20