Public sector network panel
This page contains all you need to know about your Public sector network including relevant contacts.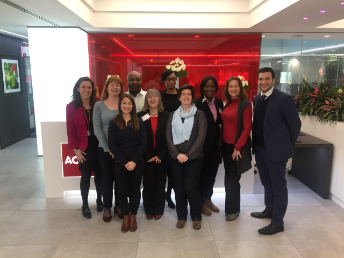 Chair
Yusuf Erol, head of finance, Hackney Learning Trust, London Borough of Hackney
Vice Chair
Claire Jenkins, forensic accountant, Integrity & Enforcement Unit, Companies House
Panel members
Angela Ireland, head of estates finance, University of London
Chibuzo Okpala, acting director of finance, Directory of Social Change
Fiona Marsh, strategy and finance consultant, Mayor's Office for Policing and Crime (MOPAC), Transport for London
Jo Williams, public sector consultant
Lucy Lee, finance manager, Managed Growth & Communities, Solihull Council
Danielle Neale, FCCA, FCMI, NHS non executive director & management consultant, Bristol Clinical Commissioning NHS Group
Edith Yembra, director of finance & IT, YMCA North London
Member engagement manager
Maria Trullenque
Telephone: +44 (0)20 7059 5199
Email: maria.trullenque@accaglobal.com
LinkedIn
Joint networking
To find out what's happening in your sector-specific network and surrounding areas, please search our resource finder for networking events near you.
Got a question? Please email the member networks manager and don't forget to follow @ACCACPD_Events on Twitter for all the latest news and information on CPD and events.