This first article in a series by ACCA in collaboration with PwC explains how finance leaders can help shape their organisations to prepare for the technology of the future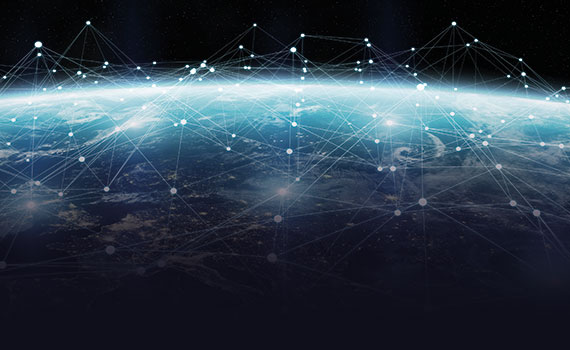 This article was first published in the June 2017 international edition of Accounting and Business magazine.
Digital is reshaping the global economy and changing the face of the workplace. In PwC's 20th annual CEO Survey, 75% of business leaders expected their organisations to feel the force of advances in technology.
Four major changes are shaping how businesses operate:
channels to market are being transformed
traditional customer bases are eroding and new ones are emerging
product and service line profitability is dramatically shifting
barriers to entry are falling.
As a result, disruptive competitors are appearing from nowhere. With increased risks and opportunities arising from digital, many established businesses are being pushed to innovate rapidly. There is pressure to become more efficient, agile and forward-looking, and faster to adapt. Disruptive entrants into a market, in contrast, have an obvious advantage: they have no heritage and can quickly develop business models with no legacy challenges. They can scale quickly, with processes that have been built with the customer in mind.
The pace at which organisations can grow or fail is faster than ever before, and identifying growth opportunities more important than ever. For CFOs and their finance teams, the rapid pace of digital and technological development provides challenges, but also an entirely new starting point to reframe their role as central to helping the business.
Reap the rewards
Finance leaders who take the opportunity that digital provides and who seek to embrace the technology shift will reap the rewards – as will their organisations. Operational processes will become increasingly automated, and we may even get to the 'lights-out processing' goal that finance teams have set themselves for seemingly decades. The standardisation of processing through the use of emerging cloud technologies means that custom-built systems won't be the norm in the future, and robotic process automation (RPA) and artificial intelligence will remove the majority of manual tasks from the finance team.
To protect the future, finance leaders need to rethink how and where the business invests around its core capabilities. They need to drive the transformation of the business processes that create most value. Finance must become more customer-centric and more focused on products and services, how they are provided and at what price.
CFOs must capture, measure, report and predict future performance in a more agile manner. Data quality is critical, but so too is ensuring that finance teams have the skills to analyse decision-making and help identify opportunities. As such, digital demands an entire revolution of the CFO role, a different way of operating that first and foremost thinks 'customer'. This means finance operations moving away from operational processing towards insight and analytics.
Today's CFO needs to be a strategist, transformer and technology evangelist, as well as the ultimate steward and leader of finance operations in the business. Finance must use technology solutions to provide real operational insight.
Emerging trends
We see four pillars of technology:
analytics: the explosion of data inside and outside the organisation to drive 'big decisions' and capitalise on 'first-move' opportunities, as well as rethinking key performance indicators and core processes
cloud: running the entire business from cloud, lowering cost, delivering enriched and more versatile data to serve better decision-making
collaboration: digital tools revolutionising how teams work together
RPA: the adoption of virtual-worker software to drive automation, reduce process costs and increase control and standardisation; in the longer term, artificial intelligence will offer even greater opportunities.
A fifth pillar has now emerged, as processing and data storage increasingly take place in the cloud: cybersecurity.
But digital technologies alone are not the solution. It's the impact made by smart people supported by the use of smart tools that truly matters. Digital rewrites the talent strategy for finance functions, and demands a rethink on how to attract, develop, engage and retain the best.
A shift in culture must be reflected in behaviours. Finance must focus on supporting innovation, maintaining a measured approach to risk-taking, collaborating with the business and having an entrepreneurial outlook. Providing 100% accuracy on a figure versus 80% will not improve decision-making, especially if that accuracy comes at the cost of timeliness in reporting, which may mean missed business opportunities.
Skills shortage
With better access to rich data and increasing opportunities to automate operations, the balance of finance roles is pivoting towards insight generation and performance management. New roles in scenario-planning, business-model simulation and decision support are emerging. Nearly every organisation we talk to is reducing the time taken to process information through RPA. Many are finding that they don't have the skills within their teams that they will require in future.
Commercial insight and digital know-how are critical as finance operations become increasingly analytical, judgment-demanding and technology led. Recruitment pools will need to diversify into skills not traditionally associated with finance. Many finance teams have moved away from these skills over the past decade as they have focused on cost and efficiency – perhaps there is now a risk that there is a skills shortage?
Traditional career paths in finance no longer exist; as enterprise functions are transformed and collaborate in the face of digital, the range of career opportunities becomes increasingly diverse, reflecting the broader skills of those in the organisation, and the needs of the business.
Finally, in the face of digital, learning interventions in finance are being transformed. The pace of change, innovation and virtual working all place a new premium on activities such as reverse mentoring, secondments, intergenerational knowledge-sharing and social-media engagement strategies.
Jamie Lyon, head of corporate sector for ACCA, in collaboration with Brian Furness and Andrew McCorkell of PwC, and Jens Madrian, CFO/COO of Reactive Technologies
This is an extract from 'The ascent of digital – What does this mean for the CFO?', the first in a series of quarterly articles by PwC and ACCA, identifying areas of opportunity in the face of digital change.