An initiative from Deloitte is challenging the way organisations solve complex issues by embracing fresh ways of thinking in a cutting-edge environment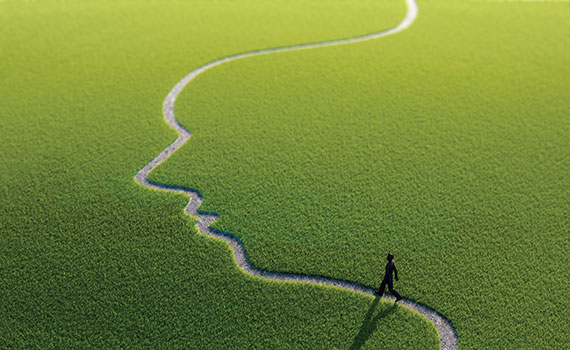 This article was first published in the July/August 2017 China edition of Accounting and Business magazine.
When Sport Singapore set out to develop a new professional development programme for coaches, it eschewed the conventional boardroom discussions and PowerPoint-style presentations and headed to the Deloitte Greenhouse.
'Singapore has a unique coaching landscape dominated by freelance coaches. We wanted to better support them through a combination of classroom work and supported practice – an academy of courses that would help create coaching as a sustainable career option,' recalls Troy Engle, director of coaching and leadership development at Sport Singapore.
Helping companies embrace new ways of thinking has been at the heart of Deloitte Greenhouse, a series of workshops, called 'labs', that challenge companies by taking participants outside their daily environment and put them in a cutting-edge space – the 'Greenhouse' – designed to stimulate creativity and bring new perspectives to complex issues.
Sport Singapore has used the Deloitte Greenhouse several times and Engle says the service helped guide its new personal development programme for coaches. 'We wanted to see what they could offer to our direction and they didn't let us down,' he says.
James Walton, clients and markets partner at Deloitte Singapore and Southeast Asia, points out: 'In organisations we get stuck in the framework where we say "We've tried this before; let's try it again" or "We tried it, it didn't work, so let's try something different." But a lot of the time we're constrained by what we know and our own experience. The Greenhouse is a structured, facilitated way of applying best practices in consultancies and that allows you to go out there and think differently.'
Different ways of thinking
Walton explains that the Greenhouse is all about using different methods to address challenges and encourage different ways of thinking. 'How do we get you to forget everything that was done in the past and actually look at it from a blank sheet?'
Karen Brown, Deloitte Greenhouse and client experience lead in Southeast Asia, notes that 'it's about accelerating the process, too. You can have plans and strategies, but trying to come up with something can take months on end. Here, you dedicate a day that is very planned out and you come up with an action plan, key owners for the project and how to move forward.'
Each facilitated session is tailored to the client and its needs, and applies a tested set of principles that combine behavioural science, analytics and technology. The aim is to disrupt conventional thinking and lead to tangible solutions.
Key to the lab's success is the preparation ahead of time. While the lab may only run for one or two days, its planning requires an average of four to six weeks, during which time the programme leaders will work closely with the client to get an understanding of the scope of the challenge faced and what is expected from the workshop. 'Typically we will spend some time with the client to help them decide what is the specific challenge faced; you can't keep it vague or you won't achieve anything in one day,' Walton explains. 'You also have to decide who should be there and how the day should be planned. You might want to include your clients and a wide variety of their stakeholders to make it more effective.'
In the case of Sport Singapore, the decision was made to bring in coaches and employers. 'Historically we've had a very transactional system – very much employers/employees,' Engle says. 'The Greenhouse allowed them to step out of their roles and work more collaboratively. That was the best thing for us. We could look at the entire system through a different lens. The Greenhouse really set the tone for us to have productive conversations moving forward.'
Long-term sustainability
Brown's team spends a lot of time on research, including collecting comprehensive data and analysing best practice that could be applied to the problem. 'For Sport Singapore, we had to do research on the different models abroad, present the best examples of leadership academies and what you could learn from other industries and sectors that could also be applied,' she explains. 'We researched all the data in terms of how many coaches are out there, their profiles, amateur versus professional, male versus female, age – data that could have implications on the long-term sustainability of their programme.'
'You need a lot of information at your fingertips,' Walton notes. 'Some of it will go into the actual content and structure of the lab, and some is sent ahead as background and pre-reading material so that everyone is on the same page.'
On the day itself, the Greenhouse is set up especially for the needs of the session to deliver a stimulating experience 'from the music when you enter the lab to the decoration on the walls – even the name badge', Brown explains. (For one client, Deloitte created badges like doctor's name tags; for another they were superhero-themed.)
With its touch screens, bean bags and coffee area full of treats, the Greenhouse space in Singapore looks straight out of Silicon Valley. A typical session will start with a few ice-breaker games and energisers, Brown says. 'You're trying to get people loosened up and make them feel like they are all on an equal footing.'
Mind expanding
Ideation – the generation of new ideas – is a key focus, driven by the client, Brown explains. 'We start by looking at how we can expand their minds, looking at case studies, particular business models, in ways that they haven't necessarily thought. Then in the second part they have to do the heavy lifting, because they know their businesses and challenges better than anybody else.'
'We are not there to say the solution is this; if we knew, then we would tell the clients and we wouldn't need to have the Greenhouse,' Walton adds. 'You want people to co-create their own solution, so that they are invested in the project.' He points out that it's vital for the client to arrive without any preconceived ideas about the outcome.
Because executive alignment is vital for any new project, getting the right people in the room is one of the key success factors, as is facilitating the session so that everybody has an equal voice.
'There is a risk that the more senior people will dominate the discussion, so when we design the lab we're very careful about how the breakout groups are constructed to get the right balance of people in terms of expertise and experience. It's not supposed to be a management-leading experience,' Walton explains. 'I think what clients value is the ability of our experienced moderator to keep the conversation on track because it's quite easy for someone to hijack the issue and start talking about something else.'
Walton believes that the main differentiators of the Greenhouse experience are the proprietary methodology used to conduct the lab, as well as the moderators of the session, who are not just career facilitators but professionals in their own right, with experiences in professional services, strategies and operations.
'One of the things that was impressive is that the facilitator had done significant research to guide the conversation,' Engle says. 'They didn't steer it but they asked the right questions to open the discussion. It was really fruitful.'
Sport Singapore launched CoachSG at an inaugural conference in May, and Engle credits the Greenhouse with helping with its conceptual branding: 'We were initially thinking of calling it an academy, but we didn't want people to think they would come to a classroom and get a diploma; CoachSG is more about coaches embracing a lifetime of development and employers recognising that.'
While no specific decision was made during the Deloitte-guided session, Engle says that it did 'open lines of communications and help clarify the decisions that we took later. The chance of us launching CoachSG without the kind of clarity and purpose of vision that was established earlier during our Greenhouse session would not have happened.'
Sonia Kolesnikov-Jessop, journalist
"The Greenhouse allowed coaches to work more collaboratively. We could look at the entire system through a different lens"