The financial crash has moved compliance from a backroom function to the forefront of business thinking and placed ethics centre stage, argues Ian Guider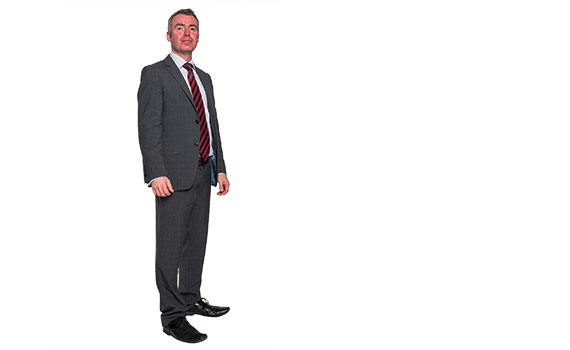 This article was first published in the October 2017 Ireland edition of Accounting and Business magazine.
It is hard to think that a decade has passed since the great global financial crisis. Who would have thought liquidity issues at two funds owned by a French bank exposed to US subprime mortgages in August 2007 would have produced the shockwaves that led to what happened.
As with all anniversaries it is worthwhile looking back to examine whether the mistakes that were made have produced change. Certainly the world sleepwalked into a financial and economic calamity as a result of lax regulation, sheer incompetence and ignorance of the dangers of lending recklessly. But there were other factors at play, and those individual factors were relevant.
What the crisis exposed was the perversity that many in the financial world were actively encouraged –through bonus and incentive structures – to take risks and engage in behaviour that shouldn't have been tolerated, even at the expense of their clients. Perhaps it was exemplified best by the Goldman Sachs trader Fabrice ('Fabulous Fab') Tourre, who was convicted for setting up complex deals involving bets against loans that were designed to fail, costing clients hundreds of millions of dollars, but earning him huge bonuses and boosting his firm's profits. There was also Tom Hayes, another trader, who was found guilty on charges connected to manipulating the Libor interest rate.
The behaviour of these men exposed the world of finance in the run up to the crisis: that acting in compliance with the law and regulation and in the best interest of clients went against their own interest or that of their firm.
Perhaps every industry has a few rogues. But financial professionals are trusted to act with their client at the forefront of their mind at all times. Has the world moved on from then, where behaving ethically is ingrained from day one in all employees and in the mantra of firms? Or is it just lip service?
I'm willing to bet that most companies have not only appeared to have changed, but have actually changed, and ensured that compliance to the letter and spirit of regulation and law is stamped across their organisations.
One of the remaining legacies from the last decade has been the breakdown of trust. From individual investors to businesses there is greater scrutiny now that those we engage with act on our behalf and not in their own interest. I'm also willing to bet that firms who openly show that they are committed to the best standards are rewarded, that it's also a selling point when winning new business.
Since 2007 and the shocking events that followed, this is a new era. A myriad of complex new rules, regulations and compliance standards are in place to ensure that rogue firms and individuals do not destabilise the entire financial system. That is a good thing, because it requires everyone to invest in hiring and providing staff with compliance and ethical training. From a reputational point of view nobody wants to be seen to have anything less.
Now if only it wasn't so painful to have learned those lessons.
Ian Guider is markets editor of The Sunday Business Post
"Since 2007 and the shocking events that followed, this is a new era. A myriad of complex new rules are in place"