While political flashpoints and protectionism are giving Asian economies cause for concern, US monetary policy is a bigger factor, says Manu Bhaskaran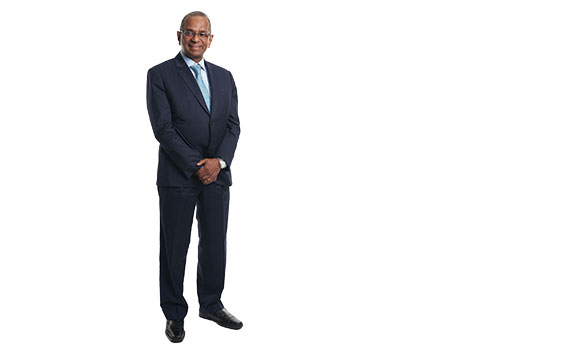 This article was first published in the October 2017 China edition of Accounting and Business magazine.
The Asian economies are performing well. Their economic performance in the second quarter was mostly upbeat, with both external demand as well as domestic demand improving. The indications for the third quarter are also quite strong, with trade numbers suggesting a strengthening uplift from global demand while lead indicators that forecast economic growth for the coming 12 months are also encouraging.
Despite this, three sets of risk factors have emerged to temper the optimism: political flashpoints, protectionism and the impact of tighter monetary policy in the US. These certainly pose challenges for financial asset prices in the region, which look stretched, but we would argue that the economic consequences are likely to be manageable.
The first political risk is the vacuum created in Asia Pacific by growing perceptions that the never-ending controversies in the US are distracting President Donald Trump and eroding his political capital. Worse for Asia, many high-level, Asia-specific positions in the departments of State, Defence and Treasury, as well as in the National Security Council, remain unfilled. This leaves the US as a passive observer rather than a leader in Asian affairs.
The second concern is North Korea's development of nuclear weapons. This has raised alarm but, because a military option is very risky, the only viable response is ever-tighter sanctions.
At the same time on the peninsula, the Trump administration's talks with South Korea to review their bilateral free-trade agreement have become bogged down over the issue of the US's large trade deficit with the country. However, the administration's recent pragmatic approach to renegotiating the North American Free Trade Area suggests that it will be careful not to up-end existing economic arrangements with its traditional partners.
The US economy continues to gain strength, generating more demand for labour even though the economy is virtually at full employment. Even though inflation remains currently low, the Federal Reserve worries that it will eventually rise while financial stability risks may also emerge if rates are kept too low. Over the next year, the Federal Reserve will raise rates and reduce the size of its balance sheet. This will materially reduce global liquidity and place upward pressures on global interest rates as well. The result could well be large capital outflows from emerging economies as global investors shift funds back to the US. This will hurt Asia, with less money going into emerging Asian bonds and equities – at a time when Asian economies' current account balances are weakening and they need all the capital inflows they can get. Consequently, this is bound to cause Asian currencies to weaken again as well.
The key near-term risk is of sharp corrections in financial markets in Asia as US monetary policy tightens – but so long as global demand remains strong, the economic impact can be mitigated. The other risks are likely to be contained for now and Asian economic growth is therefore likely to be sustained.
Manu Bhaskaran is CEO at Centennial Asia Advisors, Singapore
"The key near-term risk is of sharp corrections in financial markets in Asia as US monetary policy tightens"