Ongoing reforms in China and growing international ties will provide a wealth of opportunities for homegrown finance professionals – with the right training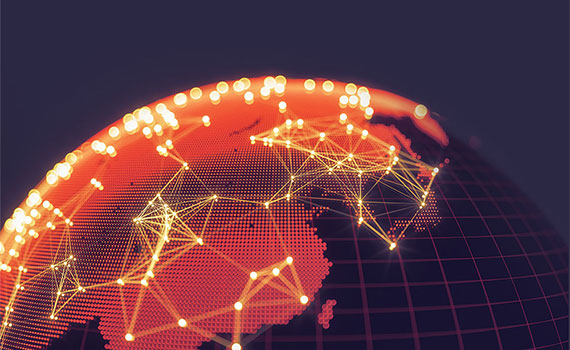 This article was first published in the June 2018 China edition of Accounting and Business magazine.
An extensive programme of reforms and initiatives is helping Chinese businesses to grow and the country to strengthen international ties. Speaking in early April at the annual conference of the Boao Forum for Asia, President Xi Jinping declared China would deepen its reform efforts and further open up its economy. This is exemplified by the regional infrastructure push through the Belt and Road initiative (BRI) and the economic clustering under way in the Greater Bay Area and the Xiong'an New Area. As a result, a swathe of new regulation is helping local companies – including accountancy firms – to prosper and develop on a global scale.
Hongbin Jiang, director of PwC China's capital projects and infrastructure service, says that the growing internationalisation of business in China is attracting more clients to professional accountancy firms. 'More and more Chinese companies are actively seeking services from professional accounting or financial consulting firms, compared with five or six years ago when China didn't have as much outbound investment as now,' he says.
'We now offer our clients a full range of services, starting from the preparation phase to the financial close. Companies have shown more awareness of the importance of accounting firms like us as we play a bigger role in the industry.'
Clamp down on risk
A large number of reform measures and regulations aimed at promoting the development of enterprises and helping local companies tap into international markets have been rolled out since BRI was launched in 2013. This also includes clamping down on unnecessary financial risks linked to overseas investments.
Wang Can, CFO at Fosun Group, has seen growing understanding and acceptance of overseas investment among Chinese companies in recent years. Fosun Group deals with a wide range of businesses, ranging from pharmaceuticals and finance to tourism and tech innovations. 'The 2017 National Financial Work Conference put forward some regulatory requirements for overseas investment,' Wang says. 'The introduction of the regulations is very important for companies, like Fosun, that focus on compliance management, value investment and value-adding through post-investment operations.'
He adds that the risk-control measures are welcome and timely. 'Detours along the globalisation road are inevitable; the timely issuance of these policies has allowed companies to get back on the right track of being rational and value oriented.'
Zhang Yugui, dean of the School of Economics and Finance at the Shanghai International Studies University, feels China's momentum towards becoming an industrial and financial powerhouse is virtually inevitable given its current path of economic development. 'As China continues to integrate with the global market and actively participates in the global economic governance, it is very helpful for the Chinese market players to further understand and participate in global market operations, gain new business insights, and expand global horizons,' he says.
'From the general logic of the development of capital power, China must form the basic conditions for the orderly operation of a mature capital market as soon as possible.'
In order to meet these changes, he suggests setting up 'effective supervision, a sound financial system and supporting institutional environment, and, in particular, a transparent and effective contract law and law enforcement system, a good accounting system and practice, a sound corporate governance system, and a reliable payment and settlement system'.
Speed up training
Zhang also calls for stakeholders to speed up the training of finance talents who understand international economic and financial rules, can skillfully navigate global financial management tools and have strong international communication skills.
Zhang's last point is echoed by Norman Sze FCCA, managing partner of the government affairs unit and the BRI leader at Deloitte China. 'We have evolved quite a lot over the last 30 years,' he says. 'Back in 1985, when some accountants from mainland China were sent to Hong Kong for training, I saw a big gap in terms of accounting standards and knowledge.'
Sze points out that China is much closer to IFRS Standards today and Chinese accountants rival their international counterparts in technical knowledge. However, like Zhang, he believes there is room for improvement. 'What we lack is communication skills, in particular language skills. This is one of the challenges for Chinese accounting professionals,' he observes. He adds that an outward, international perspective is vital in today's fast-paced business space and that some Chinese corporations have little international experience.
Sze notes that accounting professionals should acquire skills that cover both Chinese and international requirements, in order to make overseas ventures a success.
Strategy reappraisal
Chen Jing, CFO at Yuexiu Group, says that accountancy professionals working in Chinese companies will be relied upon to steer corporate strategies through a period of change and reform. 'With the gradual shift of corporate finance personnel's professional value from supervision and accounting to helping enterprises achieve efficient resource allocation, financial personnel are required to have a good understanding of the company's strategy and business essence,' she says.
'With BRI, the scale of overseas investment and financing of enterprises will also be expanded,' she continues. 'The skills of accounting professionals to prepare in advance in areas such as international taxation and crossborder financing, while achieving consensus with management investment on decision-making mechanisms, risks control and benefit evaluation mechanisms, will influence the success of the company.'
Wang believes that ACCA's values are similar to those required by his company, as well as others that will be affected by China's transformation. 'The core value advocated by ACCA coincides with Fosun financial team's values of "integrity, dedication and professionalism". The emphasis on professional ethics and values is also highly consistent with Fosun's requirements for our financial personnel, he says.
Wu Jijun FCCA, principal staff at China Securities Regulatory Commission's Jiangsu bureau, observes that overseas acquisitions and mergers, particularly in high-end equipment and advanced technology, are growing and, in turn, leading to opportunities for professional accountants with an international outlook. 'ACCA provides a wide global network and rich industry resources for its members working in accounting, social audit and financial consulting for listed companies,' she says. 'These advantages can be leveraged to facilitate, audit and evaluate transactions.
'In this way, ACCA members in China will promote the upgrading of China's industry transformation and create a win-win between Chinese businesses and their partners.'
David Ho and Cornelia Zou, journalists
"The skills of accounting professionals will influence the success of the company"