How can today's firms develop the leaders of tomorrow? One approach is for practices to run events for their young professionals, suggests Anne Brady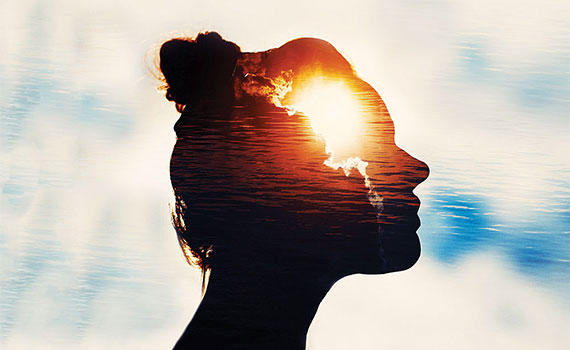 This article was first published in the September 2018 UK edition of Accounting and Business magazine.
It goes without saying that in business, as in all walks of life, we need to keep a very close eye on the future. This is particularly true for the accountancy profession when considering who will be future leaders and partners. Ignore this, and the profession will wither as it becomes less attractive to those with the skills and ability to drive it forward.
To address this and other challenges that face the profession, global accountancy association DFK runs a Young Professionals Conference. For over a decade the conference has been creating opportunities for those who are coming up through the profession to learn from each other and senior people across our association.
It is often said that when accountants qualify they are technically very well placed to serve business. But during their careers, they need to be so much more than just technical. They are required to manage – both the business and its people – and to lead, whether within their own functions or the wider enterprise. Often they move on from accountancy into other roles.
Professional accountants are trained superbly in all things to do with accountancy but are not necessarily equipped with the many other skills that are vital in today's business world. Communication and presentation skills are the obvious areas, but there are also skills – such as engendering trust as an adviser, leadership, management and business development – that are seen as prerequisites for success.
This is why organisations such as DFK run conferences that cover the soft skills. Each year, our Young Professionals Conference focuses on one of a number of different areas; this year it is how to be a trusted adviser. It is a three-year cycle, with two courses a year, designed to help our people to be leaders in their chosen field of expertise. It covers those who have recently been appointed as managers, through to those who are aspiring to become partners. We recognise that development needs can vary between individuals – some will have communications down to an art form, others will be naturally good at managing their teams, creating mutual trust between them and their clients – but through this programme we ensure that people throughout the DFK association have access to all these skills.
On board
We also run a Future Leaders Conference, facilitated by DFK board directors, which looks to the next generation of DFK leaders. Part of this requires the attendees to deliver a presentation to the board members, outlining ideas that could prove very useful to the whole organisation. It is a great opportunity for our people to understand what happens at board level, but it also allows board members to hear directly from our future leaders about what they think, and what they would do now to improve DFK's services. We ask them to act like a shadow board, while they get the opportunity to come out of the shadows and shine a light on the workings of their own organisation.
It helps at a crossborder level too. These are not individuals drawn from just one country, so there are great opportunities for international networking. This is increasingly important: if we are asked to pitch for the business of a client with operations in a number of countries, it helps enormously to have in place those solid connections within the association.
One recent presentation outlined a number of areas that similar organisations can benefit from, such as greater use of internationally developed apps, interaction heat maps (showing which countries interact with each other and how often), induction videos for new members, digital marketing techniques, and the sharing of experiences and knowledge, which all combine to drive effective communications around the group. One way we've encouraged collaboration and teamwork, as well as imaginative thinking, is to set up a mock pitch, where DFK board members act as a prospective client, and conference attendees outline the services from which DFK as a business could benefit. This collaboration – pitch teams are drawn from different countries, with different levels of expertise – helps build the individuals' networks and provides valuable training before they have to do it in real life.
Size no object
Throughout, the emphasis is on practical training, whether that is in practice management, business development or human resources. It creates a powerful bond with the organisation, but it doesn't have to stop at the organisation – it is entirely possible to take such programmes and introduce them within other networks
For instance, in Dublin, where I am based, there is a group of professional services firms called the Thursday Network Group that meets on a regular basis (no clues on which day we meet!) and run joint training programmes for staff. The programmes can also be run in collaboration with professional bodies; in fact, they work well anywhere a group of practitioners can come together.
This is clearly something from which smaller practices could benefit, as they may not have the resources to run tailored conferences and training programmes for themselves.
Such collaboration ties in with the recently announced alliance between ACCA and DFK International, which aims to strengthen the talent pool of the accountancy profession including through joint events, access to services, and information-sharing.
Future challenges are inevitable, but these are just some of the steps that will ensure we can take advantage of all the opportunities the future will offer us.
Anne Brady is vice president, EMEA, of accountancy association DFK International
"Accountants are trained superbly in accountancy, but are not necessarily equipped with many other skills vital in today's business world"