To highlight this month's Global Ethics Day, ACCA is organising a host of events and creating resources that will have a lasting impact, says ACCA president Leo Lee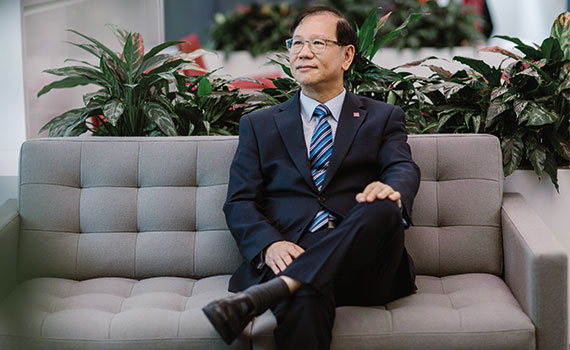 This article was first published in the October 2018 China edition of Accounting and Business magazine.
Global Ethics Day takes place on 17 October. This year we've partnered with the Carnegie Council for Ethics and Corporate Affairs – which established the event in 2014 – and CFA Institute to mark the occasion.
ACCA is holding a number of events throughout this month (see also page 66). ACCA Singapore will be running its second ethics film festival, while ACCA Hong Kong will hold its first. At the festivals, three documentaries will get audiences thinking about the ethical dimensions of technology and globalisation: Banking on Bitcoin, Big Men and The Price We Pay.
As well as running these and many more events and roundtables across the world, we are also working on a video series with the Carnegie Council, 'Ethics in their Own Words', where leaders speak about what ethics mean to them and address the questions posed by BlackRock CEO Larry Fink in his 2017 annual letter to CEOs. Companies must, said Fink, consider how they deal with a range of issues, from the community and the environment to supporting workers through technological change.
Ethics is central to being a respected and trusted profession. So for ACCA members, ethics isn't just for a day; it's '365, 24/7'. That's why we have the ACCA Rulebook and the ACCA Code of Ethics and Conduct – and it's why we place ethics and professionalism at the heart of the ACCA Qualification. It's also why we have our Ethics and Professional Skills module.
If you do one thing on Global Ethics Day, stop to think for a moment about what ethics and professionalism mean to you. Ask your colleagues, too.
Leo Lee FCCA is retired, but formerly held various roles at the Securities and Futures Commission of Hong Kong and is past president of ACCA Hong Kong