The state of Africa's airports is symptomatic of a wider issue – the need to make African destinations attractive for business and tourist visitors alike, says Okey Umeano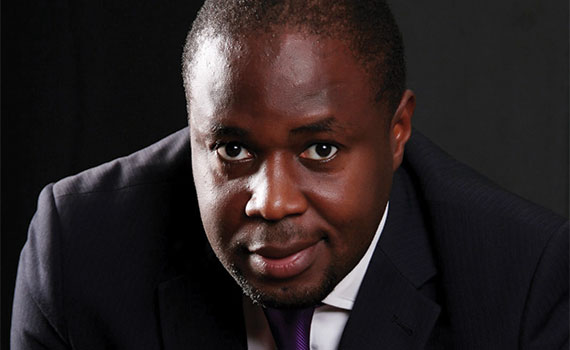 This article was first published in the November 2018 Africa edition of Accounting and Business magazine.
On a recent trip, I passed through Addis Ababa Bole airport and was struck by the contrast with Dubai, Hong Kong and Heathrow airports.
Ethiopia's main airport is home to Ethiopian Airlines, Africa's largest airline, with a fleet of the best commercial aircraft available – Boeing 787 Dreamliners, Airbus A350s, etc. But the airport infrastructure is so poor it detracts from the pleasure of flying in the best aircraft. It is the same at OR Tambo airport in Johannesburg, and many other African airports. Flying is not only about getting from point A to B, but also the point A to B experience.
Getting air traffic to and through a country gives a proven boost to trade, tourism and other economic activity. Countries and cities that have managed to do this have been handsomely rewarded.
While Africa's geography gives it the potential to become a hub for flights from Australia to the Americas, from China to South America, and many other routes, that is no more than a threshold advantage. Getting airlines to fly to a city rests on issues that Africa still struggles with – not just inadequate infrastructure, but also a scarcity of Africa-based international airlines, poor route management, insecurity and a failure to generate tourist interest.
Many African nations lack national carriers and some of the international airlines that do exist are loss-makers – South African Airways is one example. People obviously cannot fly to or through a country if there are no airlines to take them there. Furthermore, internal connections between many African cities are poor or non-existent.
Insecurity is another threat, as airlines sometimes have to plan routes around areas of conflict or fly very high above troublespots to avoid projectiles such as the one thought to have brought down flight MH17 over Ukraine.
As well as making the journey itself a pleasant experience, African countries need to make the destinations attractive. Airports, airlines and tourism authorities must think of visitor incentives. The tour of Istanbul for passengers with long layovers organised by Turkish Airlines, for instance, is the kind of activity that triggers interest in returning for longer stays in the city, bringing in more tourist dollars.
Airport infrastructure will improve if more economic activity takes place there. The African airport management model needs to shift from dependence on flight revenues (landing and passenger charges, etc) to revenues from businesses such as retail, taxis and other airport services. According to the International Civil Aviation Organization, in 2014 non-flight revenues made up just 30% of total African airport revenues – the world average is 46%. Air travel authorities should also make it easier for airlines to get routes across the continent, increasing passenger traffic through airports and helping raise revenues to fund airport infrastructure.
Starting this holiday season, Africa would do well to get ready for take-off.
Okey Umeano is head of risk management at Nigeria's Securities and Exchange Commission
"Flying is not only about getting from point A to B, but also the point A to B experience"