Ramona Dzinkowski exhorts the profession to uphold its underlying values of objectivity, transparency and fair value attribution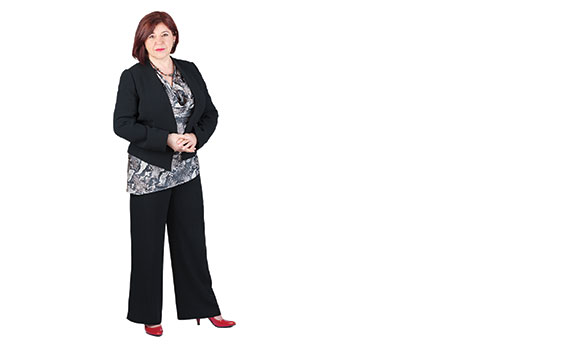 This article was first published in the November 2018 International edition of Accounting and Business magazine.
In honour of World Philosophy Day on 15 November, this column – my last in a long line of observations, rants and ideas on some of the most pressing issues in accounting over the past few years – asks whether the foundations of accounting have been honoured in practice, as well as calling for the profession to step up its game.
In upholding the philosophical basis of accounting – objectivity, transparency and fair value attribution – during the two decades I have been writing this column, the profession's standard setters have made significant strides towards solving some of the bigger dilemmas of recent years.
For example, for investors, the International Integrated Reporting Council (IIRC) has attempted to broaden the scope of how we think about, and report on, the underlying value-generating capital of the firm, and has introduced its integrated reporting (IR) framework, while the Sustainable Accounting Standards Board in the US has made great strides towards formalising a framework for evaluating and communicating environmental risk.
Elsewhere, the Global Reporting Initiative has extended the external reporting remit to include a wide array of externalities, as defined by generally accepted concepts of corporate social responsibility.
So, my question is this: are these efforts reflected in today's accounting ethos, or do they still remain on the sidelines of the profession's training and practice?
This question starts with the value judgment (as it did over 20 years ago when I first wrote on the subject of accounting for externalities) that the accounting profession has a significant role to play in ensuring a sustainable future for generations to come.
ACCA is doing its bit. The qualification examines integrated reporting in two of its Strategic Professional syllabuses: Strategic Business Leader and Strategic Business Reporting. These cover the purpose and value of integrated reporting and sustainability for stakeholders in business.
In addition, for the past four years, ACCA has published its annual report in accordance with the IIRC's framework.
However, in other parts of the world I believe there is still a long way to go. Without further progress, the goal of objectivity, transparency and fair value attribution will be unreachable.
Therefore, on World Philosophy Day 2018 and beyond, I encourage all professional accountants and accounting students, particularly those in my home country, to tweet or email their accounting body and/or educators in order to move this agenda forward.
It has been my great honour to contribute this column to Accounting and Business – thank you for your kind attention. Please continue to look for my articles in this magazine and elsewhere on the internet.
Ramona Dzinkowski, Canadian economist and president of RND Research Group
"My question is this: are the efforts of standard setters reflected in today's accounting ethos, or do they still remain on the sidelines? "