The BRICS nations – Brazil, India, Russia, China and South Africa – have followed divergent paths in recent years. Is the grouping sustainable in the long term?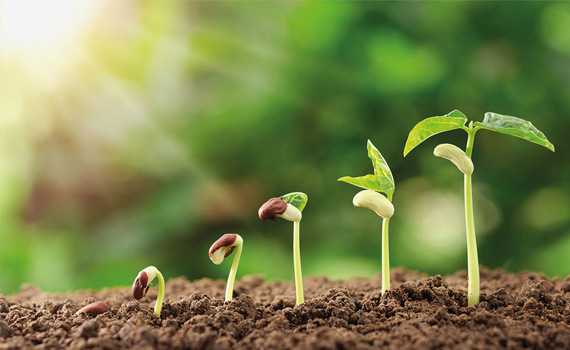 This article was first published in the November 2018 International edition of Accounting and Business magazine.
Earlier this year an unlikely coalition of nations held their 10th summit in South Africa. The BRIC grouping was conceived in 2001 by Goldman Sachs economist Jim O'Neill, who was seeking to identify the next generation of economic powerhouses. O'Neill calculated that Brazil, India, China and Russia had the potential to eclipse some of the current dominant Western nations in economic strength over the coming decades. The BRICs were born, with South Africa added to the roster in 2010. O'Neill's grouping quickly took on a life of its own.
'The BRICS have been in some ways a really unexpected success story,' says Karin Costa Vazquez, professor and assistant dean for global engagement at OP Jindal Global University in India. '[As a group] these countries have increased their share of world GDP even faster than Goldman Sachs forecast in 2001, going from 8% to 23% of the global economy. According to IMF projections, between 2016 and 2021 the BRICS nations will have accounted for about half of world growth.'
Admittedly, this growth has not been evenly spread between the five nations. 'So far much of the heavy lifting has been done by China and India,' says Marc Chandler, global head of currency research at Brown Brothers Harriman. 'The pace of development in China has been particularly breathtaking.'
According to Microsoft founder and philanthropist Bill Gates, between 2011 and 2013, China consumed 6.6 gigatons of concrete – that's more than the US used in the entire 20th century. The country has maintained an impressive growth rate of around 9.5% on average over the past three decades. And since 2007 the share of Chinese citizens living in poverty – defined as less than US$1.25 a day – has fallen from around 26% to 2%. While growth in India has been less consistent over recent decades, in the first quarter of 2018/19 it outpaced even that of China, with a rate of 8.2%.
Growth rates in Brazil, Russia and South Africa have been far less impressive. According to the latest IMF World Economic Outlook, while emerging markets and developing economies are on track to grow by 4.9% in 2018, Russia is likely to grow by just 1.7%, Brazil by 2.3%, and South Africa by 1.5%. By contrast, India and China are pulling up the average with 7.4% and 6.6%.
However, Vazquez believes the achievement of the BRICS should be measured in more than economic terms.
Lobbying for change
This collection of nations, which account for 41% of the world's population, are not altogether natural allies. Relations between China and India have been complicated by a border dispute. Brazil, Russia and South Africa are net resource exporters, while China and India are importers. Yet these nations do have key interests in common, says Marcos Troyjo, professor and co-director of the BRICLab at Columbia University in the US. 'Part of what they share is a belief that the multilateral institutions, such as the International Monetary Fund and World Bank, have not evolved quickly enough to reflect the increasing economic and political influence of large emerging nations,' he argues.
These institutions still bear the imprint of their origins in the 1940s, when European nations represented a larger share of the global economy. For example, Belgium now accounts for around 0.6% of the global economy and has a voting share at the International Monetary Fund (IMF) that is more than twice as large at 1.3%. By contrast, China alone accounts for around 15.8% of global GDP, yet has a 6% voting share at the IMF.
To address this, the BRICS nations have lobbied for change, and even set up their own rival institutions, establishing the New Development Bank (NDB), which provides loans like the World Bank, and the nascent Contingent Reserve Arrangement framework, providing emergency liquidity much like the IMF does. There has also been work on an alternative to SWIFT, the payments system controlled mostly by Western financial institutions.
Potential for growth
Experts believe that these nations still have the potential to grow far faster than the global average, and that their economic success can be broadened.
'There is no question that with strong reform agendas, growth in the BRICS can be broader and more sustainable,' says Chandler. None of the BRICS rank in the top 20 on the World Bank's Ease of Doing Business indicator – which assesses how friendly the environment is on such metrics as the time and expense required to register a property or pay taxes. Brazil makes life hardest for entrepreneurs, with a ranking of 125 out of 190 nations. Even the top-ranking BRIC on this measure, Russia, comes 35th – relatively close to Switzerland at 33rd, but still lagging behind the US and UK at sixth and seventh respectively. 'So there are still plenty of measures the BRICS nations can take to accelerate growth,' says Chandler. That said, the so-called MINT nations – Mexico, Indonesia, Nigeria and Turkey – hold similar promise (see box).
Economics aside, the institutions established by the BRICS look likely to flourish. The NDB, established in 2014, has US$50bn of capital already pledged and authorisation in place for US$50bn more. 'In setting up the NDB, the BRICS seem to have learnt the lessons from the problems at the IMF and World Bank,' says Troyjo. 'The power has been spread pretty evenly between the member nations – despite China's greater economic heft.' While the institution is headquartered in China, each nation will take different leadership roles on a rotating basis.
The new institution has wisely chosen a narrow focus as it gets established – with projects largely dedicated to clean energy. These include a US$250m loan for renewable energy in the Indian province of Canara, and a US$180m loan for renewable energy transmission lines in South Africa.
Troyjo also believes the BRICS Contingent Reserve Arrangement, yet to be finalised, has potential. While member countries are proposing to dedicate a relatively limited share of their hard currency reserves to the arrangement, that could change. 'Once the system is set up, it could be scaled up swiftly if needed,' he says. 'It could become a useful supplement to the IMF and help fortify the BRICS against funding crises in the future.'
Few experts could have predicted in 2001 that a piece of Goldman Sachs research would lead to the creation of such a tangible force in global politics. 'The BRICS not only look set to continue increasing their economic heft, but also have the potential to become a lasting fixture on the global economic stage as a powerful advocate for the interests of developing nations,' says Vazquez.
Dijana Suljovic, journalist
"There is no question that with strong reform agendas, growth in the BRICS can be broader and more sustainable"