There are changes to how members need to record their training to be eligible for a practising certificate or a combined practising certificate and audit qualification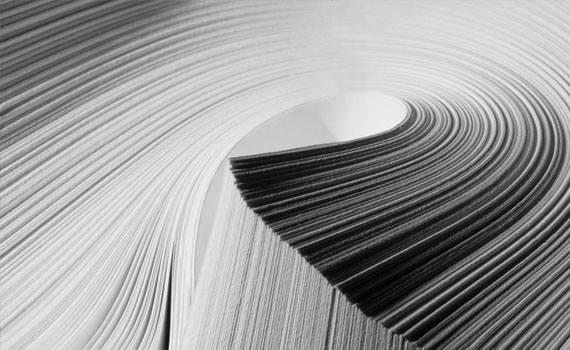 This article was first published in the November 2018 UK edition of Accounting and Business magazine.
On 1 January 2019 ACCA will launch a new way for members to record their experiences of training towards an ACCA practising certificate or an ACCA practising certificate and audit qualification.
Members must currently obtain a period of relevant experience and complete a Practising Certificate Training Record (PCTR) to be eligible for a practising certificate. But from next year, members who have not started their PCTR must meet the Practising Certificate Experience Requirements, under which they will need to document their experience within the Practising Certificate Experience Form (PCEF).
Rigorous as ever
ACCA has robust practising certificate requirements, and this will continue with the launch of the PCEF. The rigour with which ACCA evaluates members for a practising certificate will not be diluted; the minimum competence level required by the PCEF remains challenging.
The new process has been designed following feedback from members. By using a framework and process similar to the student Practical Experience Requirements, it allows for a smoother progression from student to practising member.
Transition
But what does the change mean for members who are currently completing the PCTR? Members will not be able to combine the PCTR and the PCEF – they will need to complete a single document (either PCTR or PCEF) as evidence of their complete period of relevant experience. The Practising Certificate Experience Requirements state that all completed PCTRs need to be submitted and approved by ACCA by 31 December 2020. After this date, only a PCEF will be accepted.
Evidence
Like the PCTR, the PCEF will require evidence of performance in relation to a range of experience. The existing PCTR elements of competence have been revised and are now arranged into different areas (mandatory, optional and audit). The PCEF itself will have three parts:
Part 1 includes the overall PCEF guidance together with the mandatory areas, the principal review and the time summary.
Part 2 contains the optional areas.
Part 3 relates to the audit area.
A member who is training towards a practising certificate would be expected to complete part 1 and part 2; a member who is training towards a practising certificate and audit qualification would complete all three parts.
Members will need to complete statements of achievement that document the experience they have gained in relation to these areas. These statements must be reviewed and confirmed by the member's training principal.
Members can complete their statements of achievement at any point during their training towards a practising certificate.
In addition to the statements of achievement, members must undertake six-monthly reviews with their training principal. These reviews should be recorded in the principal review section of the PCEF. There is also a time summary, which must be completed on a six-monthly basis.
Strategic professional
Members should note that from September 2018, Strategic Professional replaces the previous Professional-level exams. Members wanting to apply for ACCA practising certificate and audit qualification must therefore pass the UK or Irish variants of Strategic Business Reporting and Advanced Audit and Assurance. Members were previously required to have passed the UK or Irish variants of P2 Corporate Reporting and P7 Advanced Audit and Assurance.
Support is on hand
At the time of writing, ACCA is in the process of finalising additional resources to help members and training principals with these changes to the practising certificates. The various resources will include the following:
guidance notes that will explain each of the areas
comprehensive examples of completed statements of achievement
a series of bite-sized webinars explaining the different aspects of the PCEF
a training principal guidance pack
a transition guide.
These resources will go live on 1 January 2019 and will be included in the recently launched practising certificates and licences section of the ACCA website. We will also be running a series of live question-and-answer sessions.
Stefan Pegram is ACCA's head of licensing