The World Congress of Accountants' 5,000-plus attendees were the ideal audience for ACCA's latest research and partnerships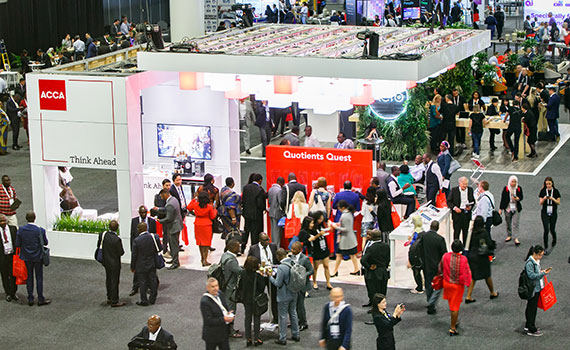 This article was first published in the January 2019 China edition of Accounting and Business magazine.
ACCA made a splash at the World Congress of Accountants in Sydney in November, showcasing cutting-edge research and announcing new partnership agreements.
Chief executive Helen Brand was among those taking centre stage at the event. At a panel session on ways of working in the digital age, she talked about the changing skills mix that professional accountants will need and highlighted new research from ACCA on emotional intelligence for finance professionals.
'Our latest research report explores what is meant by the emotional intelligence quotient in the digital context and how professional accountants can best nurture it,' she said.
Emotional intelligence is one of seven key professional quotients that ACCA research has identified as vital for accountants. 'These cover areas that have long been associated with the professional accountant, such as technical skills and ethics, and the ability to acquire and use knowledge through thinking, reasoning and solving problems,' Brand said.
ACCA also announced the signing of two significant partnership agreements during the event – one with business and accounting software specialist Xero, and the other with the Vietnam Association of Certified Public Accountants (VACPA).
The Xero agreement highlights the importance of the cloud-based economy to the accountancy profession. It builds on ACCA's existing strong relationship with Xero in the UK, Singapore and Australia, and will support members, particularly those in small and medium-sized practices, in preparing for the digital advances ahead.
ACCA and VACPA originally signed an agreement in 2005, which is updated every five years. The new agreement cements the relationship further, with a commitment to support the development of the accountancy profession in Vietnam.